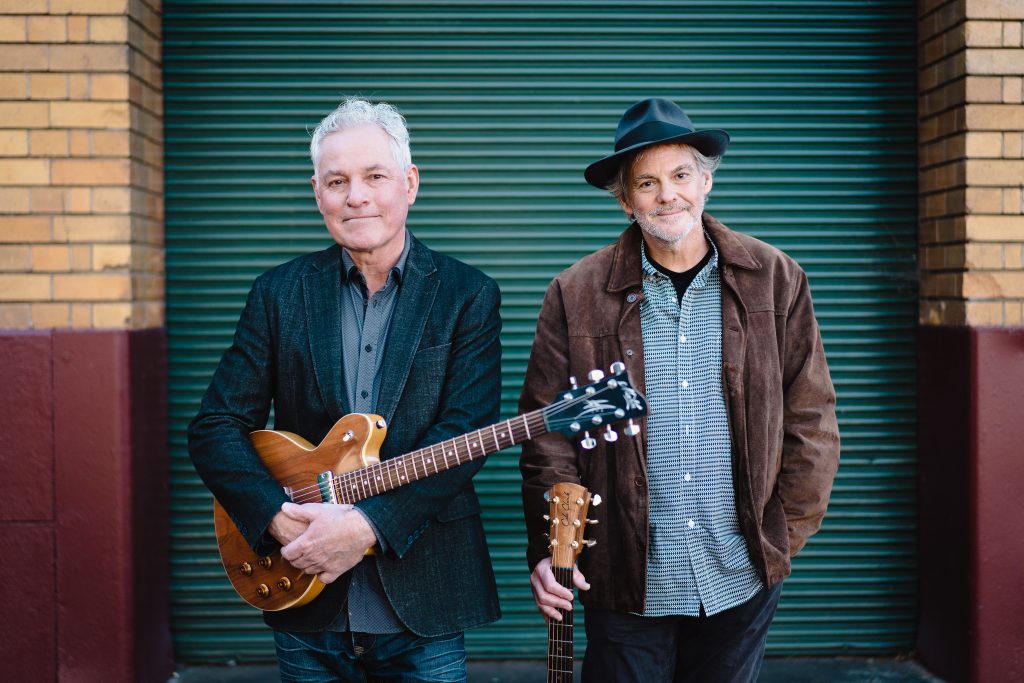 Legendary Australian stories crafted into song by two legends of the Australian music scene will come to life on Saturday, September 18 at the Coolum Civic Centre from 7pm.
The 'Timelines' concert is one not to be missed and will feature singer/songwriter Mark Cryle from seminal '90's Australian folk/rock band Spot the Dog with three-time Golden Guitar winner Michael Fix with the two musicians coming together to present a musical foray into Australian memoirs and history.
Some songs are retold with a new twist and some are revealed for the first time. The tenderly sentimental, scorchingly fierce and occasionally shady underbelly of Australian folklore is laid bare in beautiful songs created by masters of their craft.
Presented with a folk/rock sensibility born from decades of national and international touring the stunningly crafted songs in Timelines: Australian Stories in Song cavorts with the contended, frolics with the famous and romps with Australian rogues, rascals, sinners and saints.
Both musicians have high regard for each other and are looking forward to the night of storytelling and song in Coolum.
"What a joy it is for me to be singing these songs and telling these stories – while sharing the stage with the best guitar player I know," Mark Cryle said.
Michael further went on to say that Mark Cryle is one of the best songwriters.
"He combines knowledge of Australian history with exquisite words and melodies, giving songs an emotional heart and as a bonus, I learn a lot of cool stuff that I never learnt in school," Michael said.
September would normally see Mark and Michael touring through Europe for the northern hemisphere summer but COVID travel restrictions have clipped Michael and Mark's touring wings for the present – with their frequent flyer point loss our high-end concert gain.
Timelines: Australian Stories in Song tour is a Red Chair COMPASS Project. The second of seven Sunshine Coast micro tours produced by Coolum based Red Chair with the support of the federal government's RISE funding. Tickets start from just $15 and bookings can be made via www.redchair.com.au