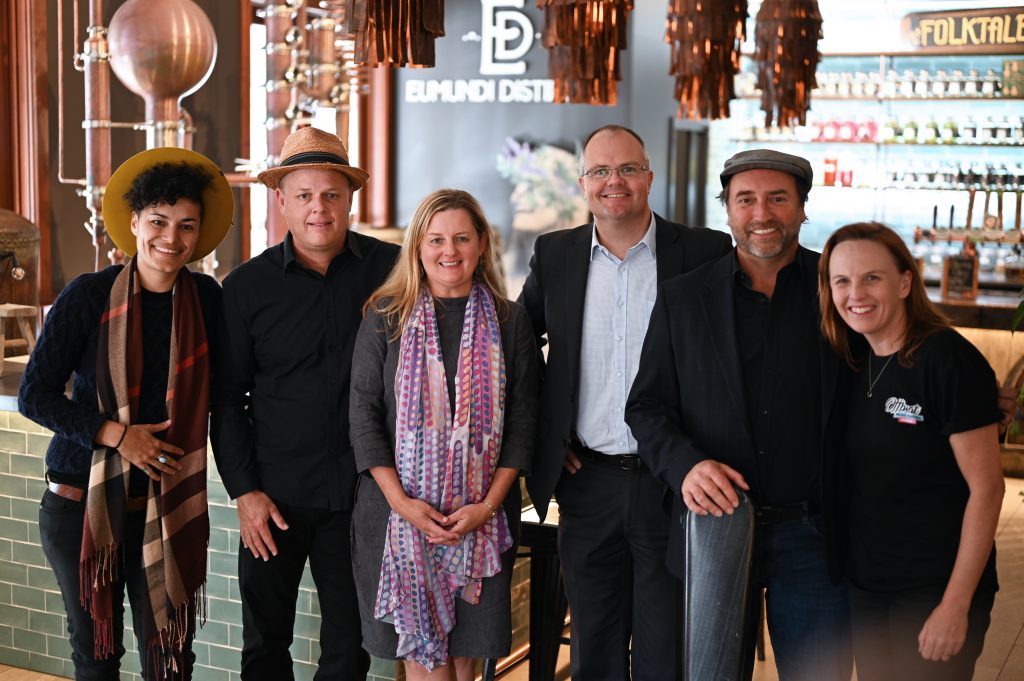 Music and arts lovers in the Coolum region will be delighted with the announcement that local arts company 'Red Chair' will benefit from the Federal Government's RISE Fund with $99,115 awarded to the company in an effort to establish their Sunshine Coast micro-touring network. The first project, a world music concert on August 21 at the Coolum Civic Centre will showcase esteemed group – Estampa.
The money from the RISE fund will allow Red Chair to deliver 35 concerts to seven Sunshine Coast communities over the coming year and every tour will include a Coolum Beach performance.
Red Chair Director Angie Dunbavan said that the project addresses the disruption to regional touring caused by the COVID-19 pandemic.
"It's about bringing world-class music and culture back to Coolum and creating employment for artists who have been so hard hit by the pandemic." 
Performances will be held at Coolum Civic Centre accompanied by a laid-back BYO approach, ensuring the concerts are accessible to everyone.
"We're keeping the tickets affordable and encouraging audiences to bring their own picnic hampers and to make use of the fantastic cafes and restaurants surrounding the Civic Centre."
The first Coolum concert in this series features ESTAMPA – a world folk jazz ensemble with Rebecca Karlen (violin/ voice), Paul Henderson (guitar), John Reeves (accordion) and Samuel Vincent (double bass).
Whether evoking musically saturated memories of past adventures or inspiring post covid additions to bucket-list destinations, ESTAMPA is a four-piece tour de force of time travelling musical elegance, post-folk cultural indulgences and irrepressibly unpretentious film-noir sophistication.
Rooted in the traditions of French jazz and Brazilian Bossa Novas, ESTAMPA provides a unique musical experience that will leave you feeling like you've entered a 1930's Parisian jazz club or the streets of São Paulo.
ESTAMPA's Coolum Civic Centre performance on Saturday, August 21 celebrates the 2021 release of their latest recording 'Without Borders' and to celebrate the concert series, the Advertiser has a double pass to the concert to give away. To enter please email – michelle@coolumadvertiser.com.au with your name, address and phone number with the subject heading 'ESTAMPA' by close of business, Monday, August 16. A winner will be randomly selected and notified by phone.  In the event that you do not want to miss out on a ticket, tickets can be purchased at –www.redchair.com.au
Event details:
VENUE: Coolum Civic Centre
DATE: Saturday August 21
TIME: 7pm (2hrs inc. interval)
TICKETS: $25 Adult | $15 Youth (17 & under)
BOOKINGS: www.redchair.com.au
BYO supper and refreshments. Please supply own cutlery, plates, glasses, etc.
All tickets are fully refundable in the event of cancellation of the event due to COVID restrictions.