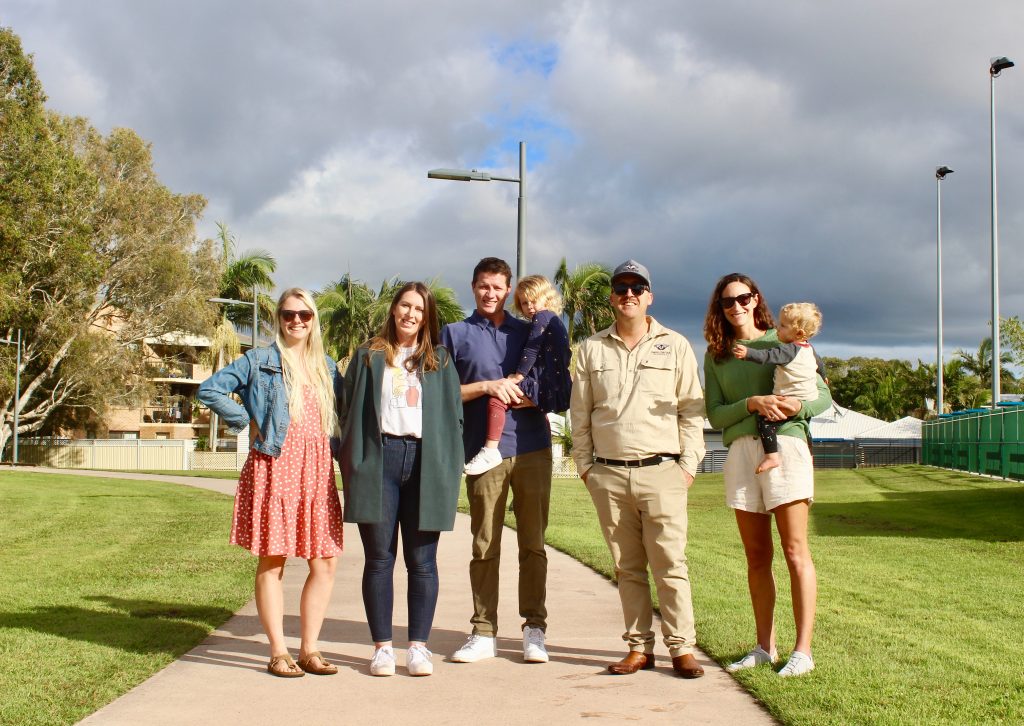 Vanessa Bacon-Hall
Editor
The Coolum community will finally be seeing some tangible work happening in Jack Morgan Park over the coming months in relation to the establishment of Coolum's very own community garden with the building of an accessible pop up garden which will serve as a way to get the project moving.
The community garden which will be known as 'Coolum Common' will this Saturday June 19 be hosting a fundraising stall at the Barely Worn Market from 8am at the Coolum Civic Centre to raise funds for the project and to inform people on what the community garden is all about.
With help from the Coolum Men's Shed along with an initial grant from Sunshine Coast Council and with the support of Coolum Business and Tourism, the first pop up garden bed for the main garden site will be built over winter.
Volunteer and spokesperson for Coolum Common, Claire Baker explained that the
Coolum accessible garden will serve as a way to get people involved and show that the project is moving forward.
"So far we have about 14 volunteers, however we have had nothing on site, so the accessible garden beds is a way to keep people engaged and people can see something is happening," Claire said.
The long term plan for Coolum Common is for it to be designed by the community and for the community to use.
"We will do more community engagement in order to get the design right and it will be an outdoor meeting space – a place to learn how to live sustainably and we envision it to be a place where people can learn.
"At the moment our focus is on getting incorporated so that we can apply for more grants and deliver the accessible garden – everything is dependent on funding and we don't have any larger gardening or permaculture group behind us, so we have to do everything on our own via grants and fundraising."
Whilst many people in Coolum do have gardens of their own, community gardens serve as a way to connect people to their community, especially after the social isolation that has resulted from COVID.
"People are looking for connection and people are looking to make new friends and there's also many people who have downsized and want that gardening area and Coolum Common will also be a way to meet like minded people and learn," Claire explained.
To support Coolum Common come along to the Barely Worn Market at Coolum Civic Centre this Saturday from 8am to learn more about how you can support the project and be involved. The stall will host a seed, seedling and plant sale and will also serve as a way to share the community vision for the site and people will also be able to ask questions and chat with the group.
Donations of seeds and seedlings are welcomed and for more information please contact Claire and the Coolum Common team on social media @coolumcommon and check out the website at
https://urbankind.studio/coolum-common