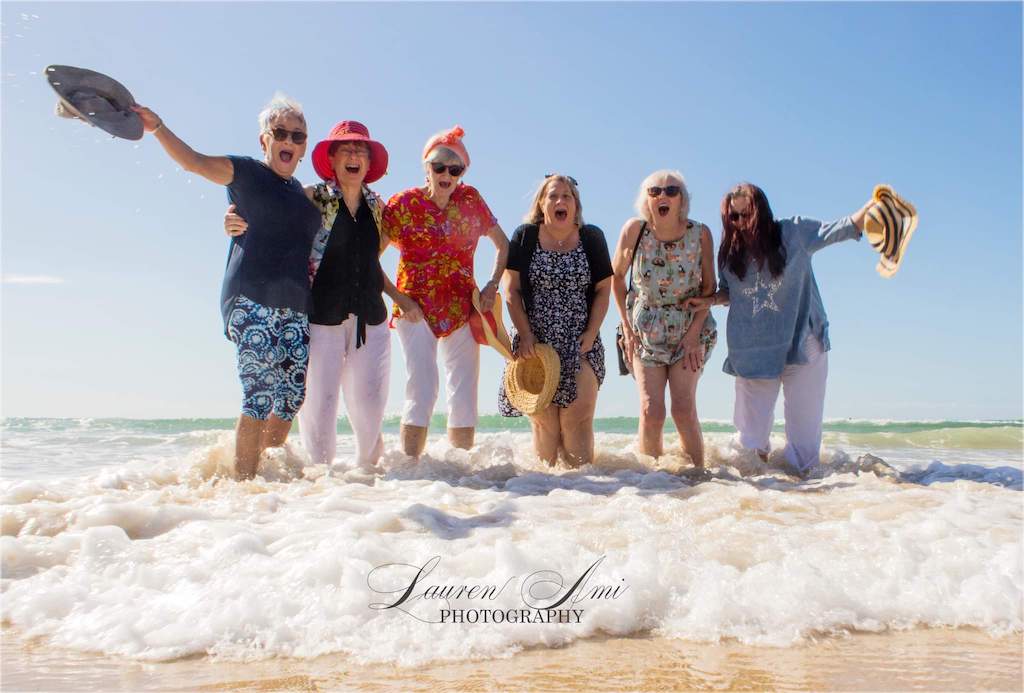 Coolum Theatre Players' winter production swaps Coolum Beach for the chillier pebbles of the UK's Brighton Beach in five mini plays with one thing in common – Deckchairs!
Deckchairs, by Jean McConnell, is directed by Barbara Ryan a newcomer to Coolum Theatre Players (CTP) and the Sunshine Coast. Barbara directed and performed in regional Victoria, and previously Coffs Harbour for many years and recently relocated to the Sunshine Coast with her husband Bob. With a string of performing and directing credits to her name, Barbara is working with a cast of 10 local women, some first-time performers and some better known faces to bring the seaside hi-jinks of 'Deckchairs' to life.
Barbara has described 'Deckchairs' as a series of five mini plays of around 15 – 20 minutes long with each one featuring two actors.
"Each play has a different emotional tone – funny, bittersweet or sad, and each one features very different characters, but all the stories they tell will resonate with and entertain, and delight the audience.
"Between the plays, there will also be some jolly seaside musical entertainment which the audience will be encouraged to join in with," Barbara said.
Deckchairs will run across two weekends, on July 16, 17 and 24 with shows at 7.30pm. There will be two matinee performances at 2pm on Sunday July 18 and 25 at Coolum Civic Centre. Once again the show will feature CTP's popular table seating and guests will be allowed to BYO drinks and nibbles to have at their table.
The Advertiser has a double pass to give away to the performance on July 24 at 7.30pm, if you can make that time and date, please email your name, address and phone number to michelle@coolumadvertiser.com.au with the subject 'Deckchairs' by close of business on Monday July 12.
Tickets are on sale now and can be purchased online at coolumtheatre.com.au, or from North Shore Realty on 5446 2500.