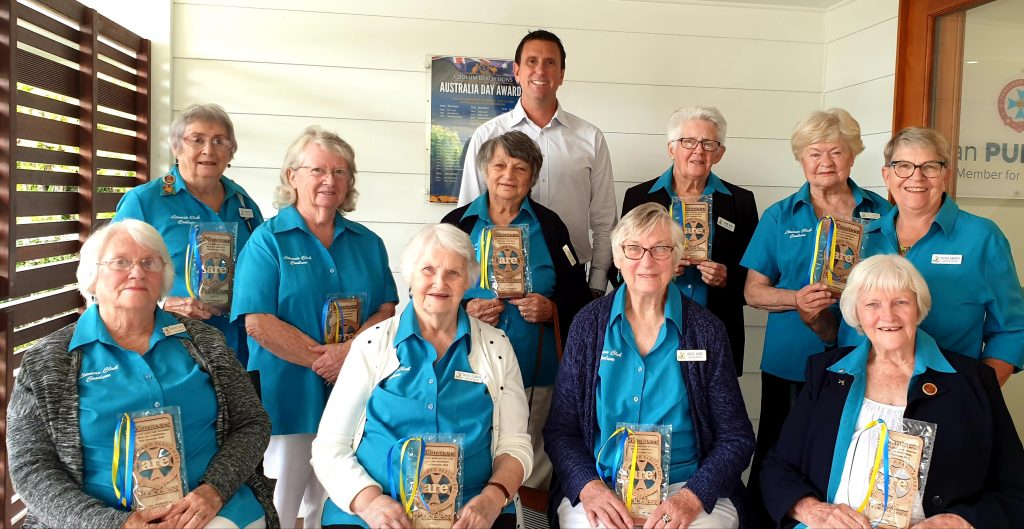 To celebrate National Volunteer Week, which ran from May 18-24, Ninderry MP Dan Purdie hosted a group of Coolum Lioness members for morning tea in honour of their many years combined service to the local community.
Earlier this year, Lions International issued a directive forcing the closure of the group, which has been active in the local community for over 40 years. In that time, 112 individuals have volunteered their time as members.
Mr Purdie said Lionesses leave behind a litany of tremendous legacies, such as the beach wheelchair in Coolum, and vital fundraising support for valuable programs like school chaplaincy.
"As I said in a recent speech in Parliament, I thank each and every one of you for your selfless service to our community, and I can assure you that each act of kindness will long be remembered in the hearts of locals, and in the pages of Hansard."
Mr Purdie presented each of the ladies with a special handcrafted commemorative trophy in recognition of their service.