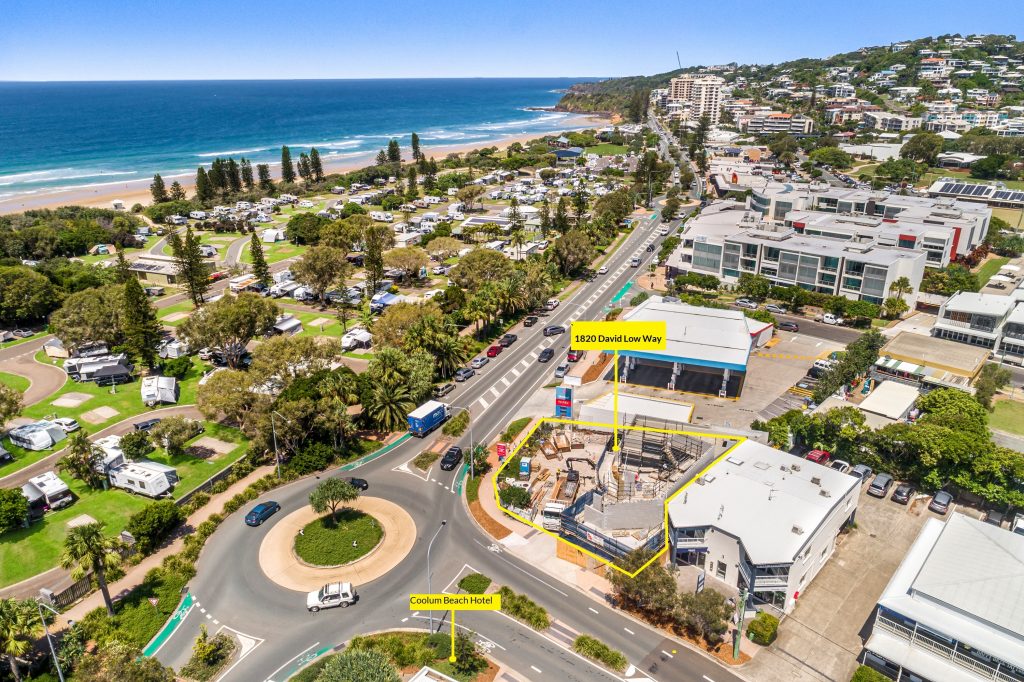 WHEN local businessman Ralph Rogers saw the old ANZ bank in Coolum Beach sitting vacant for two years, he felt something had to be done and instead of knocking down the building, decided to leave it and repurpose the building and site to make way for what could be a potentially new retail and food outlet.

"The building is in such a prominent position and it was looking derelict, which was such a bad look for Coolum Beach, so I decided to do something about it," Mr Rogers said.

Mr Rogers had been looking for a development project for a couple of years.

"I knew Coolum Beach had a great future and I've been watching it come of age," Mr Rogers said.

"With the recently announced $100 million refurbishment of Palmer Coolum Resort and the approved $800 million Westin Hotel development, combined with Coolum's great surf beach, I think Coolum Beach has a huge future as one of the Sunshine Coast's premier destinations.
"Locations like this don't come along very often."

Mr Rogers enjoys repurposing existing buildings, and the 1990s structure was most likely destined for landfill but has been completely redesigned and rebuilt, giving it a new lease on life.

Inspired by the prominent Jimmy's On The Mall, and with the help of local building designer Andrew McKellar, the $4 million concept was born.

With the project at 1820 David Low Way, scheduled for completion by June 2021, the leasing is being managed by Ray White Commercial Noosa and Sunshine Coast North Property Consultant David Brinkley and Director Paul Butler.
The building features a generously planted rooftop space that will be amazing as a 'chill' area and the design will also feature vertical gardens and as much green as possible to create a relaxed ambience.

The property has been designed to suit many uses and can either be a single tenancy or accommodate up to three tenancies.

"This property really is unique," Mr Rogers said.
"Most of the restaurants and cafes in Coolum Beach are strata shops that have been made to suit dining and most only offer seating on the street.

"It will truly become a destination location that any tenant can be proud to call home for their business.

"The electricals and hydraulics have been completely redone, so it's a new building in every sense, whilst retaining its 1990s heritage."

For the benefit of locals and visitors alike, Mr Rogers set about creating a building that will become a landmark and offers the very best dining environment possible, whilst enhancing the streetscape and retaining its heritage.

"You cannot drive through Coolum without noticing this building – and as we all know – location is everything in business."