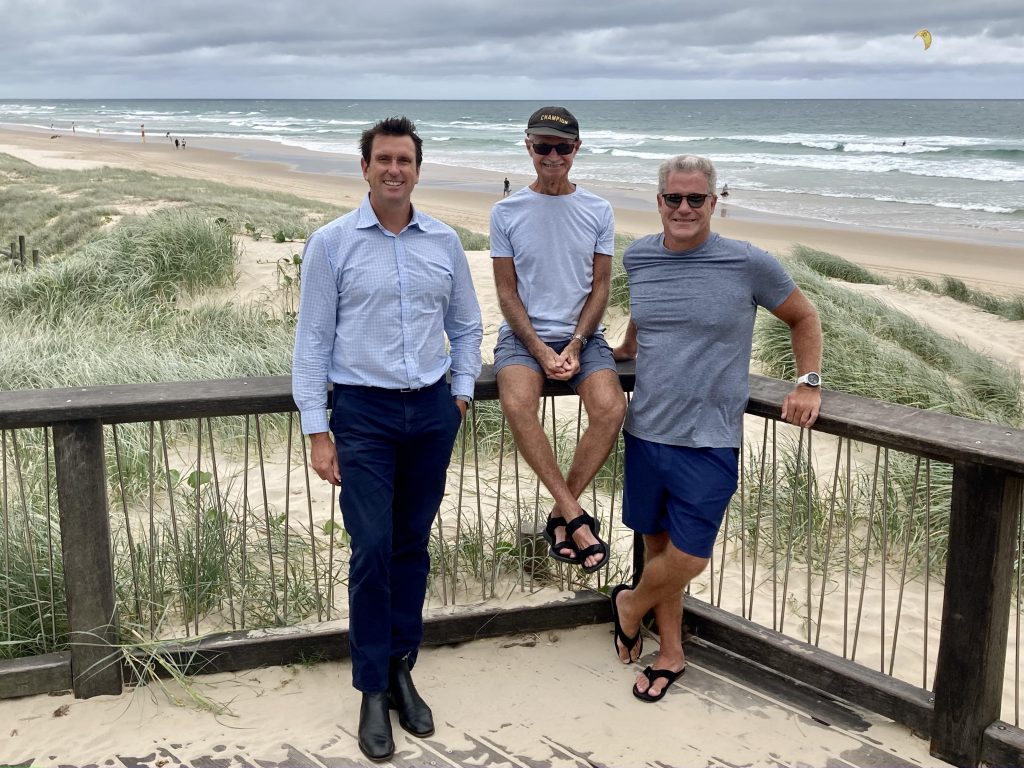 Some of the country's best, oldest and youngest body surfers are set to converge on Coolum this weekend as part of the inaugural Coolum Wedge Bodysurfing competition.
Ninderry MP Dan Purdie said the event, a first for Coolum, was expected to have not only a significant economic benefit but also put the region in the spotlight with nearly one hundred body surfers from across the country expected to compete.
"It seems Coolum is not only a popular surf destination for board riders, but also a mecca for body surfers, spearheaded by local group 'The 79ers', who've been hitting the waves here every morning for over 40 years," Mr Purdie said.
"This year, they've decided to share their home break and unleash their talent with a brand-new national competition across five categories comprising Juniors, Mermaids, Open, Masters and Tribal Elders.
"Not only will this inject much needed tourism dollars into the economy, it will also showcase the beauty of our local area ahead of the upcoming Easter holidays."
Proceeds from the competition will benefit Coolum Surf Club, which Mr Purdie declared as a "win-win" for the region.
Competition Director Darren Verrenkamp said the event was aimed at competitors of all skills and ages and intended to showcase the inclusive community vibe that encompasses the sport.
"At this stage, our youngest competitor is 11, and our oldest is 81," Mr Verrenkamp said.
Mr Verrenkamp said a bonus points system would be in place to give every competitor a chance, with the youngest and the oldest competitors in their respective categories (Juniors and Tribal Elders) being given an age-compensated head start.
"It's all about encouraging anyone, regardless of their age or ability, to join in, be a part of the camaraderie and experience the thrill of the sport.
"Body surfing is unique in that you don't require any special equipment, it's the purest form of surfing as you use your entire body to ride the waves," Mr Verrenkamp said.
The event gets underway Saturday, March 20 at Coolum Main Beach. For more information, including how to register, go to www.garagehandplanes.com.au/pages/the-coolum-wedge.