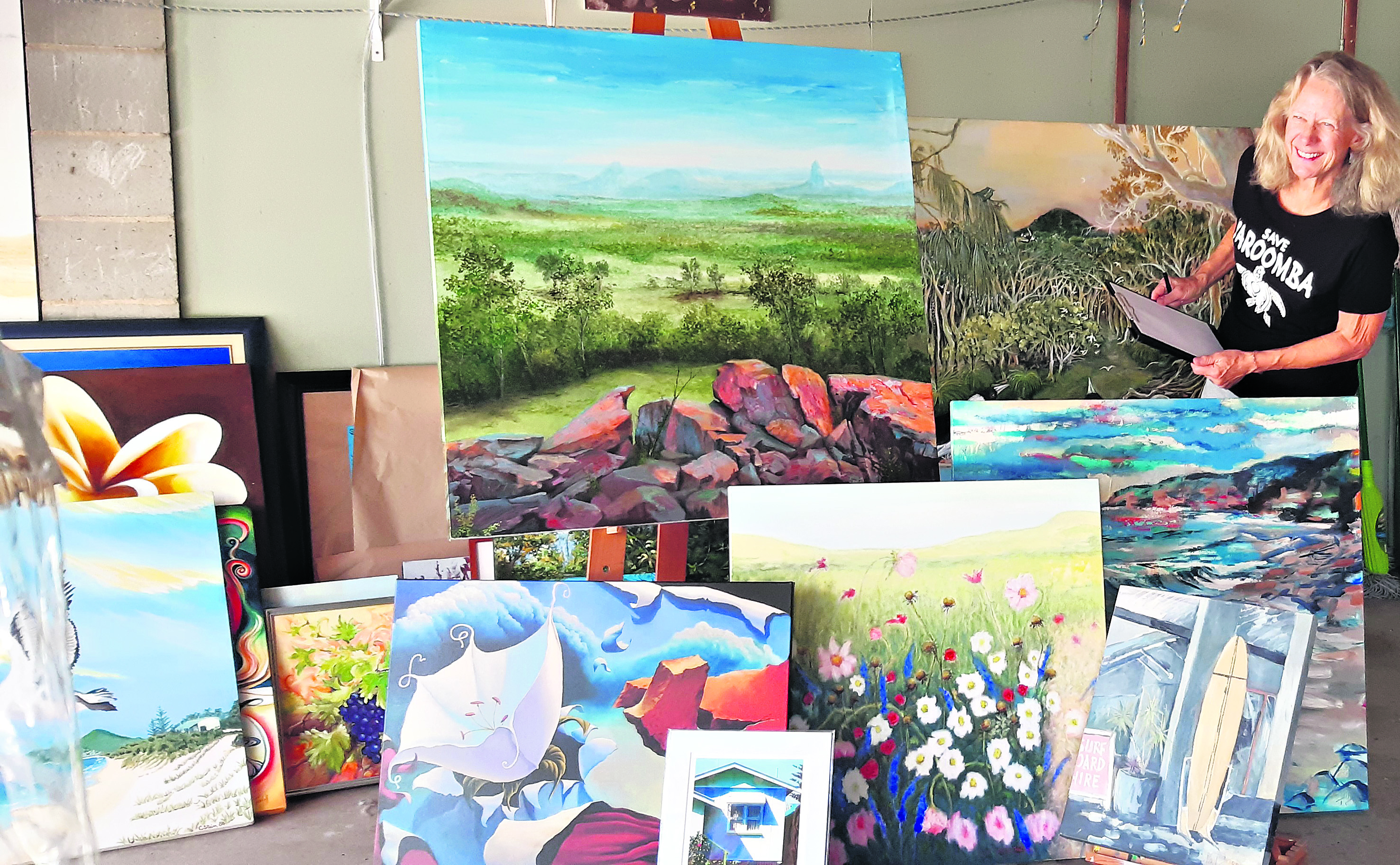 Karen Mork collates 100 works of art, which will be auctioned off at a silent auction on Saturday November 28 in an effort to raise funds for the Save Yaroomba appeal. Photo: Contributed  
Artists from the Sunshine Coast arts community will be lending their support to the Save Yaroomba campaign by way of donating works, which will be auctioned off at a silent auction on Saturday November 28.
Artworks include valuable paintings, prints, pottery and more for this one night only event at the North Shore Community Centre, Mudjimba with all funds raised going towards the legal battle against the approved Sekisui development at Yaroomba. 
Contributing artists include Colin Passmore, Tony Coles, Paul Harbour, Blair McNamara, Katie Wells, Susan Schmidt, Michael Pugh, Clive Holden, Brian Tisdall, and many more.  
Entertainment for the evening will be by popular professional duo Trish and Kit, plus guest appearances by Louella and Lilly and Trish's choir – A Choired Taste. Delicious dinners will be on sale for $10 each with a choice of Asian or Mediterranean flavours.
At a silent auction each piece of art has a clipboard next to it. Bidders use their entry number to write their anonymous bid price on the clipboard.  Doors to inspect the exhibition open at 6pm and the announcement of the highest bidders will be commence at 7.30 pm. Eftpos purchases are welcome.
Each ticket provides the right to bid and a complimentary glass of wine, bubbles or beer. Due to COVID restrictions at the venue, the number of people able to attend will be limited. Tickets are $15 online at art_auction.eventbrite.com.au.