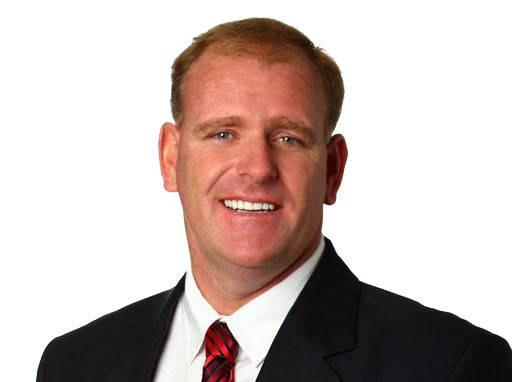 August 9th, 2023
'Celebrating nature': Coastal pocket's cool change
I'm excited to see the community's feedback come to fruition after a rigorous planning process for a staged makeover of Marcoola, with construction expected to commence early 2024. Marcoola has a very engaged and active community with strong environmental values and a desire to ensure that their neighbourhood is safe and accessible for all. It is not just about what improvements will be delivered but also how they are approached. For example, the design palette celebrates the local natural environment. Materials chosen will use neutral tones and exude a natural warmth, the vegetation planted will include species indigenous and endemic to the Marcoola area. The 'Future Funding Plan' includes the areas just north of the Marcoola Surf Life Saving Club at the Tamarindus Street intersection, through to the car park south of the Lorraine Avenue shops. Lorraine Avenue will be the first area to receive an upgrade. In the short-term the community will benefit from safer crossing points, new kerb ramps and shade through natural street tree canopies. A future street art project will celebrate the vibrant spirit of this tight-knit community.
Pathway Renewals – Coolum Beach and Twin Waters
Council is committed to increasing and maintaining pathway networks across our region and in Division 8. You'll see the footpath along Tanah Street West in Coolum Beach undergo works from Arlington Road and continue 208m East, connecting to the recently renewed footpath. Works are expected to start August 7 and be finished within two weeks, weather and site conditions permitting. As well in Twin Waters, works should be just about complete on the reconstruction of a 2m-wide and 360m-long stretch of existing concrete pathway. The new pathway extends from Waterside Drive to Nautilus Place through Warwick Daniels Park on Lake View Drive and Stillwater Drive, Twin Waters.
See you 'round Div 8!
---
July 12th, 2023
Shore things: Funds flow for seaside enhancements
Beautifying Ocean Street, Maroochydore, upgrades to North Shore Sports Complex and bringing the Marcoola Master Plan to life are among the Division 8 highlights in the Sunshine Coast Council 2023-24 Budget. Without doubt this is the best budget I've seen for Division 8. I am so very chuffed, and I'm absolutely certain the community will agree.
My focus this financial year is really on getting the little things right for my communities. Our neighbourhoods will directly benefit from $5 million to make a number of improvements to pathways, parks and gardens across Coolum Beach, Marcoola, Maroochydore, Mount Coolum, Mudjimba, Pacific Paradise, Point Arkwright, Sunshine Cove, Twin Waters and Yaroomba.
I am so very pleased to see Mudjimba featured so prominently in Council's budget again this year. Council will contribute $700,000 towards the North Shore Multi-Sports Complex Clubhouse, matching a $700,000 Queensland Government grant through the South-East Queensland Community Stimulus Program.
An 'entry statement' for our beautiful beachside village of Mudjimba includes new signage and line marking identifying entry into the residential area to improve safety. Also, in Mudjimba, $323,000 will be spent improving Power Memorial Park barbeque shelters, a gate renewal, and to ensure our youngsters can play safely, new play equipment.
Marcoola projects that have gained funding include continuation of upgrades to Keith Royal Oval Park amenities, Marcoola Beach Streetscaping and aspects of the Master Plan thanks to all the community feedback.
What's on this Winter
There's so much happening this winter – from RoboRAVE at UniSC, go and watch some robo battles in the ring (July 15&16), to the almost sold out Rabbitohs v Broncos match (July 21) at Sunshine Coast Stadium. 
NRLW Round 1 also kicks off at the Stadium (July 22), Broncos v Roosters, it will no doubt be a blockbuster season opener.
Plus, there are all kinds of competitions including veteran's cricket, coastal rowing, Oztag and surfing events that you can support.
For 100+ food experiences check out The Curated Plate program. Caloundra Music Festival has dropped an epic line-up this year.
Horizon Festival presents heaps of artsy events featuring local artists, presenting alongside an impressive array of national and internationally renowned acts. A must do, is Dawn Awakening (Sep 3) at Stumers Creek.
You can visit events.sunshinecoast.qld.gov.au to find out more about any of these events.
See you 'round Div 8!
---
June 14th, 2023
Last days to have your say on the Marine Turtle Conservation Plan
Turtles are loved by many here on the Sunshine Coast. We are lucky to have them visit our shores each summer. You're invited to have your say on actions to protect these nesting mothers and their hatchlings into the future. The new plan envisions a future where marine turtles are not only surviving but thriving – co-existing in harmony with people. It has been prepared in collaboration with Kabi Kabi First Nations Peoples, the Queensland Government, an independent Technical Advisory Panel, and TurtleCare, Coolum and North Shore Coast Care, plus Bribie Island Turtle Trackers citizen science volunteers. Have your say before Friday, June 16 at haveyoursay.sunshinecoast.qld.gov.au.
How we are helping protect an ancient wonder
Water dragons have been around for about 20 million years but need our help if they are going to survive into the future. An ancient line of lizards, they love lakeside living, just like people, but face threats, particularly when they venture onto roads. To prompt motorists to be more alert, 'WILD LIFE' pavement markings have been stencilled across roadways on Nojoor Road and Ocean Drive, Twin Waters, a known location for natural treasures like water dragons. The pavement markings will work in conjunction with existing wildlife signage, reinforcing the importance of responsible driving and heightened driver awareness through these areas. Wildlife is an important part of our ecosystem, and we are so lucky to share the best part of the planet with kangaroos, ringtail possums, water dragons and so many more species. Protecting our precious wildlife population through strategic implementation and maintenance of wildlife treatments like this is necessary as our population continues to change and grow. If you ever find injured wildlife, call 1300-ANIMAL (1300 264 624).
Book now for Doonan Planting Festival
Book now for Doonan Planting Festival, a National Tree Day event on Sunday, July 30, at events.sunshinecoast.qld.gov.au. Bring your family and friends out to Doonan Creek Environment Reserve, Verrierdale to plant food and habitat trees for koalas, glossy black-cockatoos, grey-headed flying-foxes and other wildlife. It's a FREE event with tree planting, wildlife display, craft activities, stalls, live music, face painting, coffee, sausage sizzle and a free shuttle bus. Get advice and buy native plants for your backyard from our local Community Native Nurseries. Get in quick before it fills up!
See you 'round Div 8!
---
May 17th, 2023
Riding for the Disabled
Sunshine Coast Riding for the Disabled is one of the Sunshine Coast's best volunteer organisations. Last week, I was fortunate to spend some time at their facility in North Arm and I'm so very proud to support this group. I encourage you to join them as a volunteer. You don't need experience with horses or disabilities to become a volunteer, there are plenty of non-horse related activities like maintenance, administration or retail. SCRDA'S next Orientation and Induction will be Wednesday, June 7, from 1 to 4pm. Find out more from their Facebook page @scrda.

National Reconciliation Week
National Reconciliation Week (NRW) kicks off on May 27 and this year's theme is – Be A Voice for Generations. Council will launch NRW on May 24 at TribalLink (70 Obi Obi Road Mapleton, QLD 4560) from 3pm. Visit Council's website for more information about the National Reconciliation Week launch and to download the full program.

Domestic and Family Violence Prevention Month
In May, remember to Stop. Listen. Act. during Domestic and Family Violence (DFV) Prevention Month. A number of activities are planned, including a community screening at Majestic Cinemas Nambour, hosted by IFYS, of The Last Drop on May 31 at 6.30pm. The sci-fi film is about relationship abuse inspired by the memories of real survivors. I encourage you to look around your homes and if you have any spare or unused mobile phones lying around, please donate to DV Safe Phone. DV Safe Phone collects, repurposes and gifts mobile phones to victims of domestic violence. These 'Safe Phones' provide a lifeline to call for help when it is needed most.

Have your say on environment
Did you know that with just 10 minutes of your time, you could help protect our environment and improve liveability for future generations? Council is updating its Environment and Liveability Strategy, which helps manage growth and shape our region's future, and we want residents to tell us what issues most need to be addressed, and which priority actions are required. Visit haveyoursay.sunshinecoast.qld.gov.au to take the short survey before submissions close on May 26.

See you 'round Div 8!
---
April 19th, 2023
Our lifestyle ebbs and flows around our beautiful beaches with surfing an important cultural aspect of our community. It's great to see Surfing Queensland hosting the Queensland Surf Championships on the Sunshine Coast. The event kicked off earlier this week at Coolum Beach. As well as some home-grown talent, they've invited talented surfers here to vie for 44 state titles over a six-day event (17-22 April). Check out @surfingqueenslandinc for some great pics and reels.
In other water sports, the latest announcement through Council's Major Events Sponsorship Program is that Mooloolaba will host one of the most exciting up-and-coming water sports in the world after securing hosting rights for the 2023 Australian Coastal Rowing and Beach Sprint Championships. For the first time, this will incorporate the Oceania Championships. Coastal Rowing is a thrilling white-water variant of traditional flat-water racing and a discipline on the rise, having been included in the program for the 2026 Commonwealth Games in Victoria. It's also on the radar for both the LA 2028 and Brisbane 2032 Olympic and Paralympic Games.
Are you ready to design your dream coffee blend, learn more about the plant-based cooking revolution, or lavish in the longest of lunches? I'm excited to share that our Sunshine Coast's most anticipated celebration of food, nature and fellowship is almost here. From July 28 to August 6, The Curated Plate will unite 52 local businesses and event organisers and run across 10 delicious days. From Caloundra to Coolum and Buderim to Beerwah it's set to feature more than 100 events will feature over 300 local producers and suppliers. Signature events on the program include the Sunshine Coast Asian Food Festival at Spicer's Tamarind Retreat, MooloolaBARS, a one-day beer and beverage event across Mooloolaba venues and bars, and a free, family-friendly From Paddock to Curated Plate event at Cotton Tree. Check out all these great foodie events at thecuratedplate.com.au See you 'round Div 8!

---
March 22nd, 2023
Mudjimba Beach Access 124 upgrades
The main entry space to Beach Access 124 located at Power Memorial Park, Mudjimba, is currently being upgraded to improve access to Power Memorial Park and the beach viewing deck. All abilities access will be improved, with two PWD car spaces, additional seating and gathering spaces. The new shower platform will have two double shower and foot wash units. Beach Access (BA) 124 is now closed to the public, with alternative access points available at BA 123 (North) and BA 125 (South). Temporary access to the viewing deck will be made available over the Easter long weekend. Intermittent closures will be required thereafter, during various construction tasks, while the remainder of works is carried out.
Shade Sail Install – Eliza Peatling Park, Pacific Paradise
The installation of six posts and two shade sails to provide optimal shade for playground users will commence April 3, with no playground access during installation of the posts. The playground will re-open in time for Easter (April 7). The shade sails will be installed between April 17 and 21, at which time the playground will also be closed. All other areas of Eliza Peatling Park will remain accessible throughout works and the playground will reopen April 22.
Maroochy boathouse restored
The heritage-listed Maroochy River 'Wheel House' has been lovingly restored thanks to specialist heritage advice and the handy work of volunteers from the Buderim Men's Shed. The original Wheel House is one of five privately owned boathouses on Bradman Avenue constructed between 1940 and 1970. These quaint Maroochy boathouses are local icons that remind us to enjoy life's simple pleasures – fishing by the river fanned by a summer breeze or basking in the winter sun. I'm very pleased to see the Wheel House returned to its former glory and preserved for future generations to visually enjoy.
Lest we forget
I will be heading to the 11am ANZAC Day service at Mudjimba, Power Memorial Park. If you would also like to pay your respects, please come along to this one, or one of the many Services held across the Sunshine Coast.
See you 'round Div 8!
---
February 22nd, 2023
Bushcare
Find your Bushcare Sunshine Coast group! Do you love helping our environment? Meeting likeminded people? Staying healthy and active in the great outdoors? There are four local groups in Twin Waters, Mudjimba, Marcoola, Yinneburra/Yerranya waiting for you to join, with regular working bees year long. Our beautiful bushland reserves are part of what make the Sunshine Coast so special and the team of volunteers who look after their local bushland by removing environmental weeds and planting local natives are nothing short of awesome. No commitment necessary – join in where and when you can.
Clean Up Australia Day
For 33 years people have been doing their bit at the annual Clean Up Australia Day. This year on Sunday, March 5, groups will be running clean-ups across Division 8 – Oyster Bank Road, Bli Bli, North Shore Road, Twin Waters, and Birrahl Pak, Yaroomba. Everyone is welcome to join in and the day presents a great opportunity to get to know more people from your community and make a real difference. To register, simply visit the Clean Up Australia Day website, select 'join a clean-up' and search for an event nearby by entering your postcode or suburb. Registration is free and covers participants under Clean Up Australia Day's public liability insurance.
Grow It Local
The annual Grow It Local awards are a prime opportunity for home gardeners to show off their patches and produce, whether it's from a backyard, community garden, balcony or kitchen windowsill. With award categories including best chook name and wonkiest vegetable, the awards aim to make home food growing simple, social and fun. Post an image of your entry on Facebook or Instagram, and in your caption make sure you: hashtag #growitlocal, tag @growitlocal, mention @SunshineCoastCouncil and the category you want to enter. For a full list of categories, visit the Grow It Local website. The awards are open until March 30.
Healthy Sunshine Coast
Register now to take part in Council's health and wellbeing program featuring yoga, meditation, aqua aerobics, tai chi, Zumba and more. Once signed up, you can attend a range of low-cost, weekly activities around the region. Be sure to attend the Emotional Balance: Your Mental Health in Your Hands sessions at North Shore Community Centre to learn how to avoid stress and overwhelm. Visit Council's website for more information and to find classes near you.
Marcoola Stormwater Pit Upgrade
As part of this year's Stormwater Renewal Program, council is replacing one stormwater pit on Taylor Street, Marcoola. Work is scheduled to start the week beginning Monday 27 February 2023. Construction is expected to be completed within one week, weather and site conditions permitting. Work will occur between 7am and 5pm on weekdays and while access to properties will be maintained, there will be a temporary loss to on-street parking to facilitate construction.
See you 'round Div 8!
---
December 21st, 2022
Season's Greetings readers!
I love this time of year, if you head to the beach, please give thanks to all the Clubbies volunteering to patrol this summer season, but particularly on Christmas, Boxing and New Year's days.
It's been a big year, with plenty of projects in progress or completed in Division 8 thanks to the balance of Council funding and community spirit.
Families are the heart and soul of our area, and a number of smaller projects have included playground renewals or improvements at Birrahl Park, Warrack St Park, Millwell Park, Mayflower Park, and Warwick Daniels Park. The Geeribach Lane viewing deck was completed, and at Beach Access 100 a new shower installed.
Major projects that kicked off this year included the Marcoola North Placemaking Project and Ocean Street upgrade project. The Marcoola North placemaking project is in the final plan-making stages and after considering community engagement outcomes, and Council hopes to present a final plan soon. Ocean Street upgrades are also in the plan-making stages and will continue to be a focus in 2023.
There have been some great announcements for our region – the Sunshine Coast was officially recognised internationally as a UNESCO Biosphere Reserve, the Tourism Sentiment Index named the Sunshine Coast as the world's most loved destination, and Sunshine Coast Airport was revealed as 'Bonza's Backyard' in the largest announcement in Australia's aviation history.
The ocean and our roads can be dangerous, and I ask everyone to be mindful of their responsibilities, surroundings and capabilities throughout the holiday season. It costs nothing to practice a little patience and kindness.
I've no doubt 2023 will be another cracker year and I look forward to working with you to make our hometown the best place on the planet to live, work, and play.
See you 'round Div 8!
---
December 7th, 2022
FESTIVE SEASON: Local events
The Sunshine Coast Festive Program has a host of things to get you in the festive mood, you'll find bright banners adorning light poles, Christmas trees in 25 locations (including Mudjimba – Power Park and Marcoola – Felix Parry Park) and lights galore. Hopefully you've grabbed tickets to The Festive Garden and keep an eye out for New Year's Eve celebrations in Coolum Beach and Mooloolaba. Plus, we're supporting 30 unique and local festive events across the region (including Twin Waters Town of Seaside and North Shore Community Centre) through our Festive and Commemorative Events Grants. These grants were developed in response to community feedback, to allow community groups to identify, plan and lead events in their own neighbourhoods. If you want to find or list a Sunshine Coast Event, you can do so for free at events.sunshinecoast.qld.gov.au
CREATIVES: Sunny Coast Showdown
Have you heard about the Sunny Coast Showdown? With a mission to turn the Sunshine Coast into Sunnywood and to launch the next stars of the big and small screens, the Sunny Coast Showdown is a not-for-profit screen talent and idea incubator where successful applicants receive funding, support and mentoring to develop and produce their projects. The screen incubator and festival are the brainchild of Powderfinger's Jon Coghill and former USA Survivor producer Dan Munday who, together with the Sunshine Coast Screen Collective, are looking to boost the local film and TV industry. www.sunnycoastshowdown.com.au
NEW PODCAST ALERT: In Pursuit of Hoppiness
If the walls of the 21 breweries of the Sunshine Coast could talk, you'd hear stories about experimental home brews, burning ambition and above all, good beer. Speaking with 16 independent craft brewers from Australia's Craft Beer Capital – the Sunshine Coast – the series celebrates the people behind the pint. Available to stream through most podcast apps or head to visitsunshinecoast.com/in-pursuit-of-hoppiness-podcast.
See you 'round Div 8!
---
October 12th, 2022
I RECENTLY visited the Neurum Road Bridge and Boardwalk at Yaroomba with project officers to understand the renewals plans for this area while also respecting the environment. I'm confident that every care will be taken and I'm really looking forward to seeing the finished Boardwalk, in time for our residents to enjoy over summer.
While onsite I noticed a couple of things that I felt need improvement, so I have requested renewed signage and a new park bin. I'm also excited to share that the playground is planned to be redesigned this financial year and I have requested new bollards. Following my site visit I also did a little research into Basil Page and his 'Boulevard'. What a great advocate for this beautiful bushland park he was!
Sunshine Coast businesses are being encouraged to promote themselves in a campaign leading up to one of the biggest retail days of the year, Black Friday. November 25 presents a huge opportunity for local businesses to provide value to customers and keep consumer spend within the region. Businesses can engage in the campaign by posting a video onto social media and have a chance to win a marketing pack valued at $5000. For more details, visit www.buylocalsunshinecoast.com.au.
Tickets to see the world's best tenpin bowlers at the International Bowling Federation (IBF) World Cup and IBF Para Bowling World Cup at Suncity Tenpin Bowl, Alexandra Headland, in November are now on sale. And there are plenty of other major events hitting our region next month, including the Beach 5s Rugby, back on Mooloolaba beach with Ambassador, Lote Tuqiri and their All Stars team over three days from Nov 4-6. Surfing Qld's Parko Grom Stomp will be on at Coolum Beach that weekend as well. Later in November check out the Sunshine Coast Comedy Festival (various venues), the Australian Disc Golf Championships at Landsborough, AOCRA (outrigger) Marathon at Lake Kawana and the Oceania Rugby 7s Championships at Sunshine Coast Stadium.
Our regional tourism organisation Visit Sunshine Coast has harnessed the power of our region's namesake – sunshine – to film its latest campaign ad: Sunshine Moments. In a world-first, the campaign ad was filmed using solar power in nine locations across the Sunshine Coast, with a portable 5kw solar generator attached to the film crew's production vehicle powering everything from their cameras to laptops, battery chargers and even hair dryers. The Sunshine Moments campaign launched last week, encourages holiday-makers to visit the Sunshine Coast to find their own 'Sunshine Moment' that will leave them beaming from the inside out.

Find out more about any of these projects on council's website or give my office a call.
See you 'round Div 8!

---
September 14th, 2022
THIS month I've met with Mudjimba Boardriders for the first time and will be chatting with North Shore Traders, Friends of Yaroomba and the Pacific Paradise Progress Association. Community spirit is such an important part of our local culture and I encourage you to join any of these groups. On that note, it is a great time to start thinking about locals that make a difference in our community. Nominations are now open for the council's Australia Day Awards so take a few minutes to share your gratitude for someone you know that works hard in our community.
Spring has sprung and our beautiful Australian birds are having their babies. Magpies and other defensive birds can be protective parents but remember they are only looking after their young. Please don't respond aggressively to defensive behaviour as they remember faces, and this can make the behaviour worse over time. Keep an eye out for council's defensive bird signage across the region and go to council's website for more information on how to stay safe this swooping season.
Council has plenty on offer this Spring School holidays to keep the whole family entertained. From museum mysteries to time-travelling virtual reality, there's something for everyone!
Council is trying to find out what our community knows about flying foxes, as we review our Sunshine Coast Regional Flying Fox Management Plan. Have your say before September 18 at haveyoursay.sunshinecoast.qld.gov.au
Earlier this year more than 8000 people had their say on Sunshine Coast Council's proposed planning directions for the new planning scheme. Feedback is being used to help inform the drafting of the new planning scheme, which will be released for further community comment as part of the next stage of consultation.
Find out more about any of these projects on council's website or give my office a call.
---
August 17th, 2022
I'M PLEASED to advise the Warrack St Park play equipment renewal project at Mt Coolum is finished after the installation of a new multi-play unit, rubber soft-fall, a trike track and shade plantings. The local kids are lovin' it, so take a walk or ride and check it out if you haven't already.
Business owners! Make sure you take some time to check out the Coast's biggest business event of the year – 'Thriving Through Change Expo' on August 23, from 3-7pm at Venue 114, Bokarina. The focus is on business resilience and growth, so you can listen, learn, connect, and grow with a network of support on the Sunshine Coast.
Our region is blessed to offer so many opportunities for sports lovers – through events and our high-performance sports training facilities. In huge news for tenpin bowlers, Suncity Tenpin bowling centre at Alex will be the venue for the 2022 International Bowling Federation (IBF) World Cup in November. Did you know Suncity Tenpin became the sport's first National High Performance and Community Centre which aims to develop the next generation of tenpin bowling talent in Australia? 
After little more than a decade of growth from regional foundations to interstate and then international competition, Veterans Cricket Australia will host the inaugural Over 60s Cricket World Cup on the Sunshine Coast. Yandina, Maroochydore, and Caloundra cricket clubs will host matches, from September 3, leading to the Grand Final at Maroochydore's John Blanck Oval on September 14, with the presentation and closing ceremonies the following day at Nightquarter.
And…coming to the Sunshine Coast for the first time, Polo By The Sea is set to ignite the coast community. Described as the Twenty20 of polo, this vibrant code of polo, established 14 years ago, has spread across the world. It should be one enthralling spectacle in Diddillibah on September 3.
See you 'round Div 8!

---
July 30th, 2022
MID-WINTER and how cold has it been? A great time of year to enjoy a cracker calendar of events happening in our own backyard next month – NRL Rabbitohs v Warriors (Aug 6), Sunshine Coast Marathon (Aug 13-14), Buskers by the Lake (Aug 20-21) and That's Not My Dog comedy festival (Aug 26-28). If you are lucky, there might even be a few seats left at the table for foodies – The Curated (side) Plate (July 29-Aug 7).
UniSport will be in town hosting T20 Cricket (men's) from August 1-5 at Maroochydore Cricket Club, USC Cricket Ground and Caloundra Cricket Club. The University of Sydney holds the title and will come into the event as defending champions. UniSport allows students to compete for their university and test themselves against the best student-athletes in Australia. So could be worth a look.
Our region is blessed to offer so many pathways for sports lovers – through events and our high-performance sports training facilities. In huge news for tenpin bowlers, Sun City Bowl at Alex will be at the venue for the 2022 International Bowling Federation (IBF) World Cup in November. Did you know that Suncity Tenpin became the sport's first National High Performance and Community Centre which aims to develop the next generation of tenpin bowling talent in Australia? 
Out on the street, you'll notice our new-look trucks driving around, collecting your recycling, garden organics and general waste bins. We've got a new waste collection contractor – JJs Waste and Recycling servicing the region. You don't have to do anything different. Your bin will be collected on the same weekday, but the time may change to earlier or later. 
Are you buying, building, or renovating a Sunshine Coast home? Get your hands on the Cool Homes booklet and compass to help you discover what makes a comfortable home all year round. Learn how to take advantage of our climate, understand where to put rooms, how to maximise light and breezes, which building materials to consider, the value of gardens and more. Search 'Cool Homes' on council's website for your digital copy, or pick up a hardcopy booklet from Sunshine Coast Libraries and Customer Contact counters.
Lastly, I want to give a shoutout to the tireless President of Seaside Shores Community Group, Richard Dennis, who has engaged positively with officers from Council's Parks and Gardens branch and the Asset Management team to get a few small local projects happening. The Mt Coolum Shores entry sign has recently received a tidy up and the Town of Seaside estate sign is also expecting a clean-up. Plus, there are some small landscaping projects in the pipeline.  Residents will see the new interpretive signage has now been installed in Mt Gul'um Park in the Boardwalk Estate to share the origin of our much-loved timber totems.
See you 'round Div 8!

---
June 22nd, 2022
BIRRAHL PARK
IT'S BEEN a busy month checking in with a number of community groups across the region.
Birrahl Park upgrades are now complete with a new barbecue, shelter, pathway and soft-landscape works for Yaroomba residents and visitors to enjoy with family and friends. There have been some recent parking changes that are going to be re-visited via a meeting with staff and residents that have been in touch with my office.
STH COOLUM RD PEDESTRIAN CROSSING
I am arranging a meeting with our Transport Capital Works Manager and concerned residents and parents regarding the design of a pedestrian linkage on South Coolum Road. I understand the community have been asking for this pathway for some time and that geographic features of the site have made it difficult to create an affordable solution. I have planned to part-fund the design of a pedestrian pathway to increase safety for children as they traverse to and from school. Once the design is complete it is hoped Council may be able to attract government funding, with the assistance of our local State Member of Parliament, Ms Fiona Simpson MP.
MARCOOLA PLAN
The Marcoola Foreshore Upgrade Draft Masterplan is now available on council's website and includes a survey for the community to complete. The final plan will guide future projects including asset renewals in the foreshore parkland and a future placemaking project focusing on improvements in Lorraine Avenue. Importantly the masterplan will provide strong direction based on community values to guide future planning and capital works projects in the study area. So, jump online and join the conversation.
EVENTS
The Curated Plate program of culinary events is now live, so it's time to invite your friends and family to get a taste of the Sunshine Coast this winter (July 29 to August 7) with this 10-day festival showcasing local produce, chefs, and landscapes. From tours and masterclasses to brunches and lunches there is something for every tastebud.
August offers an amazing lineup of major events that showcase our region as a growing arts and cultural hub. Step inside Fantasyland as over 250 of the world's most mystifying performers showcase their out-of-this-world skills at this year's multi-award-winning Buskers By The Lake. From August 19-21, this multi-day, multi-event festival boasts a highly curated and completely unmissable line-up of local and interstate performers. From record-breaking stunts to sideshow sensations, contortionists to world-class musicians, there's never a dull moment.
A very creative arts festival program for HORIZON (Aug 26-Sep) is now live, and with the Spiegel Tent set up in Cotton Tree, it will dead-set be spectacular. And wrap your laughing gear around this brand new comedy festival That's Not My Dog! coming soon to Kings Beach August 26-28.

See you 'round Div 8!

---
May 18th, 2022
THESE last few weeks I've been to a number of onsite meetings with residents to respond to drainage concerns relating to the last flooding event, and here we are in May, with another very wet month. Our Stormwater Management team have been working hard to find solutions where possible.
The year is flying by, and I've been busy finalising projects for the Division 8 Minor Capital Works Program for 22/23 which will include some park upgrades, new pathways and refurbished beach showers among other improvements for Division 8, so stay tuned for budget announcements next month.
It's been exciting to work with the North Shore Jets AFL Club with their future plans for the Club and the grounds and, through the Councillor Discretionary Funding Program, they've arranged special inclusion jerseys for the LGBTQIA+ Pride Round fixtures. I can't wait to see the players with their brightly coloured rainbow jerseys come July.
In a major boost for local not-for-profit community groups, Sunshine Coast Council has announced more than $550,000 will support 95 local projects in its latest Major Grants round. The latest round of funding supports many important community projects, including youth programs, creative and cultural events, and facility upgrades. Several local community groups reaping the benefits include the Coolum Bridge Club Inc., receiving $7500 to replace air conditioning and Sunshine FM Radio Association Inc., receiving $8830 towards purchasing equipment to keep this community radio station on air in the event of mains power outage.
The Sunshine Coast Sports Symposium coming up on June 15-17 is a great audience to highlight the Sunshine Coast as a major destination for sports training and competition. It will be a great event for networking opportunities among sporting teams, clubs, industry and community, plus promote the Sunshine Coast sports industry to key decision-makers to facilitate valuable learning and research outcomes. The theme of this inaugural event is focused on inclusion in sport, headlined by the Disability Sports Australia National Conference, with swimming legend Kieren Perkins OAM who will be the keynote speaker. Fellow Councillor David Law and I are looking forward to attending and participating in the conversation.
See you 'round Div 8!
---
April 20th, 2022
Community groups
THESE last few weeks I've attended several community group meetings – Pacific Paradise Progress Association, Marcoola Community Group, Mudjimba, Sunshine Cove and Twin Waters Residents Associations. It is clear we have a dedicated bunch of people making sure each of our communities continue to thrive with so many goals and projects to enhance these neighbourhoods.
Playground works
Work commences at the Warrack St (Mt Coolum) playground on April 27. The freshen-up over four weeks will include a new multi-play unit, new rubber soft fall, a new concrete trike track, and shade tree plantings. Geeribach Lane (Yaroomba) viewing deck is now complete with lots of fabulous feedback flowing in. I also checked out Waalum Park (Mt Coolum) now that the shelter upgrades are complete, and the park is looking great.
Grom surfing titles
Coming up at the end of May in Coolum is the Queensland State Grommet Surfing Titles – the exclusive qualification pathway for the State's elite junior competitors (U/14s) aiming for selection in Queensland's State Junior Surfing Team, set to compete at the Australian Junior Surfing Titles later in the year. The series is a key steppingstone in Surfing Queensland's development pathway, with the likes of Mick Fanning, Joel Parkinson and Bede Durbidge, just a few of the high-profile athletes who have previously competed in the junior State surfing series. Groms can enter online now.
Wearable fashion festival
For fashion and art lovers, the Australian Wearable Art Festival at Venue 114 on May 21 will be great catwalk viewing of some unique pieces by costumer designers, fashion designers, seamstresses and sculptors – and all part of this national showcase of wearable art.
Coast sports
Sports lovers can join an unmissable opportunity to swim, mountain bike and trail run through our spectacular hinterland paradise on May 21 – 22. With two action-packed events including TreX Cross Triathlon Champs and Trail Run Australia, the Sunshine Coast Multi-Sports festival takes athletes off the beaten track around beautiful Beerwah State Forest on the shores of Ewen Maddock Dam, with the majority of the action taking place on the winding single track through ferned rainforests. And whether you're a hardcore athlete, a weekend warrior, someone who just loves getting outdoors or a family with kids, there are courses and distances for all ages including FREE Kids Mud Rats events.
BTW tickets are on sale now for the Sunshine Coast Lightning home games through May at USC Stadium! Get along and show your support. You can find out more about these events and more at events.sunshinecoast.qld.gov.au.
---
March 16th, 2022
THANK YOU A huge thanks to our SES volunteers who continue to do a tremendous job being front and centre in times of need, particularly for the most recent disaster event. As a community, we really cannot thank them enough and I encourage you to make an SES donation to show your support. Donations are used to help resource these volunteers with essential equipment that assist in performing the many and varied functions they help within emergency situations.
Our council crews and contractors have been out on-site over the last few weeks to inspect and assess damage to council roads and public infrastructure and we've been prioritising high-use areas and connecting roads. We ask that our community be patient with us and kind to our teams as we repair and clear our roads and infrastructure across the region over the weeks ahead.
Sunshine Coast Council is in the early stages of preparing a new planning scheme, which will guide future growth and development and help preserve the things we love about our region. A series of 12 drop-in information sessions from March 13-24 will be held at various locations across the Sunshine Coast including:
*March 19, 9am to midday – Maroochydore – Sunshine Plaza (opposite Nike/Coles end)
*March 22, 2-4pm – Coolum Beach – Tickle Park (next to the Visitor Information Centre)
Residents wanting to have their voice heard on other key council projects are encouraged to register on council's online community engagement hub 'Have Your Say'. It gives our community the opportunity to provide valuable information, feedback and ideas on a range of council projects and activities. Speaking up on council plans and projects helped to make decisions that benefit our whole community.
This year during Harmony Week (March 15-21) there are plenty of events to celebrate our diversity with friends, family, schools, workplaces, and our communities. From food events to cricket tournaments, a football carnival and an even arts showcase. I'll be wearing Sunshine Coast Lightning colours on April 2 for their second match, the first home game for the Suncorp Super Netball season. They'll be up against the Qld Firebirds at USC Stadium, and if you've never been to a netball match before, this one will definitely be worth a look. Find out more at events.sunshinecoast.qld.gov.au
---
February 16th, 2022
Stormwater renewal in Marcoola
As part of this year's stormwater renewal program, council is replacing four existing stormwater pits on Bauhinia Crescent, Marcoola. I am pleased to see these stormwater pits are being upgraded, as they were considered to be reaching the end of their useful life. The new pits will have a minimum service life of 50 years and will increase the capacity of the local stormwater network. The works were scheduled to start this week and are anticipated to be completed within two weeks, weather and site conditions permitting.
Sports news
There are so many facets to 'sports', none more important than the scorers, judges, officials and coaches. If you are volunteering or paid to be in one of these roles at your local club – save the date for Australia's first live summit for sports officials being held at USC from July 16-17.
Council is also partnering with Disability Sports Australia to host the first Disability Sports Australia National Conference on June 16 at USC Stadium. The program will feature keynote speakers who influence disability and mainstream sport and breakout stream sessions that focus on bringing the sport, government, health, education and community sectors together through the newly launched NDSP National Referral Hub.
AFLW Brisbane Lions will return to their temporary home ground at the Maroochydore Multi Sports Complex next month (March 5/6 TBC) and is sure to be a great day of footy.
After postponements last year, the 2021 Volkswagon Scramble Championship will finally be held at Twin Waters Golf Club, March 11-14.
Telstra NRL Premiership matches at the Sunshine Coast Stadium will kick off on March 12, 4.30pm with the Warriors v Dragons and The Warriors will return later in the year to play the Rabbitohs on August 6 from 3pm.
The Suncorp Super Netball fixtures have Sunshine Coast Lightning playing several home games. Their first match at USC Stadium will be against the Qld Firebirds on April 2 from 6pm, with the next home game on April 16 when they take on the Melbourne Vixens.
Community news
Playgroups are back on, and group events for people with disabilities and their carers are running at North Shore Community Centre among many other activities. Follow on Facebook @NorthShoreCommunityCentre and other pages like @TwinWatersResidentsAssociation and @mudjimbaresidentsassociation to find out what's happening in your neighbourhood.
Your stories matter
If you have information and stories about First Nations sites, pathways and place names or about the Sunshine Coast sporting history, council's historians-in-residence want to hear from you. Sessions will be held on February 16 and 23 at Bankfoot House Heritage Precinct, Nambour Heritage Library or by phone. Bookings can be made atheritage.sunshinecoast.qld.gov.au
---
January 26th, 2022
Welcome to 2022! I managed to visit a number of community groups through December and am looking forward to another bumper year of action and activity around Division 8.
Events
The event calendar for the year ahead has some fantastic new and returning creative and cultural events for the Sunshine Coast to enjoy. 'Amplified' presented by JYNX House will bring house music to the Coolum Football field on February 12 and showcase some of Australia's up and coming DJs and EDM producers, with popular indie band The Jungle Giants as headliners. The Wearable Art Show returns May 21, and That's Not My Dog! The Festival will provide a long weekend of laughs from August 26-28. You can go to www.events.sunshinecoast.qld.gov.au to search for events by date or location.
AFL
On January 29 and February 5, AFLW Brisbane Lions are scheduled to play at the Maroochydore Multi-Sports Club, and our local club, North Shore Jets AFL Club is hosting their sign-on day on February 6 at Mudjimba Sports Club.
Caring for backyards
Council is holding a Caring for our Backyard Information Day from 9am-3pm, February 5 at Peachester Hall. Learn about managing invasive species and encouraging native flora and fauna in your backyard, browse stalls, join a workshop or book in for a variety of presentations.
Council mowing
We take pride in making sure our Sunshine Coast parks and gardens look green and great. The recent wet weather has delayed some of our mowing and maintenance services across the Sunshine Coast. Right now, our teams are busy caring for our 1183 hectares of parklands and reserves across the Sunshine Coast region…that's equivalent to 1690 football fields! We would like to thank our community and visitors for their patience while we catch up. If we get enough dry weather, our parks and gardens and other grassed areas will quickly return to tip-top condition. If COVID-19 does impact our workforce numbers, which it may do from time to time, we may need to adjust our service scheduling. We assure you we will prioritise our cleaning services and direct resources to urgent and hazardous matters to keep our community safe.
See you 'round Div 8!
---
December 15th, 2021
A Sunday FUN RIDE on December 19 is a key event on the new Cycle Sunshine Coast festival program. With varied distances, the Fun Ride includes a long 27km and a short 17km ride option, the contingent will depart the University of the Sunshine Coast (USC) heading through Mountain Creek and onto Buddina before taking in the scenic views along the esplanade at Kawana and then heading back to USC. The fun ride is almost entirely on bike paths around the Sunshine Coast and is perfect for anyone with a bike – you don't even need the Lycra.
Sunshine Coast Council will host New Year's Eve 2021 fireworks displays at Coolum, Caloundra and Mooloolaba this year. The displays will be held at 8.30pm at all locations, with an additional midnight display at Mooloolaba. Locals and visitors can throw down a rug and enjoy a picnic at beaches and parks or enjoy the hospitality of local cafes and restaurants at all three locations.
You can find more event information for Cycle Sunshine Coast, NYE and other Christmas events at www.events.sunshinecoast.qld.gov.au
Good to know if you are heading on down to Mooloolaba to catch up with friends or visitors, a new $5 daily parking rate is now available at the undercover ParknGo Mooloolaba Central car park on the corner of First Avenue and Smith Street.
An upgrade of Zgrajewski Road, Yandina is underway and will see two kilometres of gravel road sealed to suppress dust and make it safer and more pleasant for road users. For the safety of council's workers and our community the full length of Zgrajewski Road, between McCords Road and Arcoona Road, will be closed to through traffic for approximately four months, beginning January 10, 2022. An alternative detour route will be via Yandina Coolum Road for through traffic and residents who are not located within the project site. Please allow extra time when planning your journey.
I wish you all a very safe and happy Christmas and New Year. I hope, like me, you will enjoy family time and are able to connect with those you haven't been able to see for a while from interstate.
---
November 17th, 2021
Grant wins
Congratulations to the latest round of successful Major Grants applicants, who will share in more than $604,000 in council funding for 84 local projects. Division 8 community projects receiving a helping hand include Mudjimba Surf Club to purchase a new inflatable rescue boat hull and motor; Mudjimba Longboard Club to purchase a new trailer for club safety and event equipment; North Shore Football Club for light maintenance; and Sunshine Coast Table Tennis Club which will purchase new tables and nets. Oriana Arts received funding to help the choir present two special performances next year, so watch out for those.
Have your say and win a $500 voucher!
Division 8 groups who operate a community venue are encouraged to complete a survey that examines the Sunshine Coast's community venues. Council wants to hear from all community and religious organisations, sporting clubs, schools and other groups who may operate a community venue to have their say before Friday, December 3. This check-in includes all hireable spaces for community use and looks at understanding the region's community venues better, their capacity and accessibility, plus opportunities so we can help support them in becoming the best well-used and activated spaces. Visit https://haveyoursay.sunshinecoast.qld.gov.au/community-venues-check
Div 8 capital works
Residents have been loving the new footpath along Mudjimba Esplanade and Kawanna Street in Mudjimba. Meanwhile, our sustainable travellers appreciate a number of bus stop shelter upgrades – Jarnahill Drive, David Low Way and Suncoast Beach Drive in Mt Coolum. These are just a few minor projects to help improve our way of life in Division 8.
Tourism awards
The Queensland Tourism Awards were held on Friday, November 12 at the Brisbane Convention Centre and I'm so proud of our operators who have received awards this year. Congratulations to the Bli Bli House River Retreat, The Ginger Factory and Australia Zoo.
---
September 16th, 2021
It has been great to receive compliments about the newly completed viewing platform at the beach access end of East Tanah Street. Check it out and let me know what you think.
The North Shore Community Centre team were extremely proud to celebrate their 10th anniversary of the community centre last weekend. I'd like to give a HUGE shout out to many locals who've contributed to keeping the centre accessible and enjoyable for the community over the last ten years.
Nineteen Sunshine Coast environmental community groups can continue to focus on their core work of caring for our precious wildlife and stunning natural environment, thanks to a three-year grant from council's environment levy partnership funding program. I'm pleased to advise that Coolum District Coast Care Group Inc is one of those groups, receiving $111,000 over the next three years for coastal environmental protection and restoration projects. These include dune and bushland weed control and habitat restoration; biodiversity enhancement such as nest box installation and monitoring; marine turtle monitoring; data collection and rescue; marine debris surveys and analysis; and more. Volunteer, donate or become a member at coolumcoastcare.org.au
Sunshine Coast Bunyas Knockout will be a new annual first nations rugby league carnival, for the Sunshine Coast. Hosted by Sunshine Coast Bunyas Inc, the inaugural event runs from October 15-17 at the Nambour Rugby League Club.
If you are missing festival vibes, make sure you grab a weekend or day ticket to the Caloundra Music Festival, October long weekend. Great Aussie headline acts and the program is FULL of our local muso's, like Dear Doonan, Bearfoot, Flaskas, In2natioN and Sari Abbott, who have been missing the spotlight for the last two years.
Other events coming up: Football Queensland Community Cup at Maroochydore Football Club, Kunda Park, Sept 18-22. The State Age Netball Championships 2021 will be on at Maroochydore Multi Sports Complex from Sep 25-28. From Sep 29-Oct 2 the National Youth Championships (Touch Football) 2021 will play out at Sunshine Coast Stadium. And the Surfing Queensland 2021 Series: Australian Open Surfing: Sunshine Coast Pro's first preference break is Coolum! Fingers crossed for some great waves the weekend of Oct 2-3.
---
August 18th, 2021
There are plenty of groups making our community creative, connected and cohesive and I encourage each and every group to consider what they could do with some dollars before Council's Major Grants applications close on August 30. There are several categories in our Major Grants program, which supports not-for-profit organisations to deliver one-off projects, events and activities with broad community benefit. Funding up to $15,000 is available for those projects or up to $30,000 for infrastructure projects. A great example – earlier this year Mount Coolum Golf Club received funding for some kitchen renos. I was also pleased to support a recent funding request by the Maroochy North Shore Lions to buy equipment to assist with their fundraising efforts.
Our businesses are doing it tough and now, more than ever, we need to shop local. Is there something you can buy now and experience later? Perhaps you've experienced amazing customer service, or know a business providing exceptional services? Maybe you've been impressed by innovative approaches or creative talent? Whatever makes a business stand out to you, nominate them for a Sunshine Coast Business Award, 'cause let's face it, they need all the inspiration we can give them to bounce back.
Following a request from a resident to improve the pathway network leading from Yaroomba to Coolum State School, I have allocated funding to construct a pathway along Boneham Avenue, Yaroomba. While construction works are likely to be a little over 12 months away, I am still pleased to be able to fulfil this request and improve our kids' safety on their way to and from school. I will be looking at funding another pathway from Boneham Avenue along Bimini Drive in a future financial year.
IRONMAN 70.3 Sunshine Coast will see participants riding the Sunshine Motorway from Mooloolaba to the Coolum roundabout and back on the bike leg. So check the event website for changed traffic conditions, and head down to Mooloolaba for all the action.
You can contact my office or visit council's website for further information about any of these programs and events.
---
July 15th, 2021
The Sunshine Coast Council budget was adopted shortly after my last column, and overall, the $816 million budget included a diverse and valuable mix of projects to create a safer, secure future across the region, and I'm excited by so many projects coming for my Division 8 community.
Some of the highlights for Division 8 include upgrading the bridge and boardwalk in the Yaroomba Bushland Park, renewing the amenities block at Mudjimba Beach Holiday Park, and a $500,000 spend on important recreation park and landscape amenity updates across Division 8, benefiting all who reside here and those who come to enjoy our beautiful beaches, playgrounds, and picnic areas.
The new shade sail at Birrahl Park has been installed in time for the weather as it starts to warm up on the other side of winter. The tandem shade system provides great coverage over the playground during the warmer parts of the day. The project also added some additional trees that, in time, will provide natural shade to the playground equipment. Later this financial year works will commence to add an additional shelter and improve the barbeque facilities.
Two park shelters located in Walum Park, Mount Coolum are due for replacement in the 2021/22 financial year, and council has sought community feedback regarding two smaller shelters positioned in similar locations to the existing barbecue shelters. All good timber from the existing structures will be salvaged and reused in the proposed new structures, where possible. The existing bins and one of the drinking fountains will be moved onto new concrete slabs located in convenient locations in the park. Proposed works will include additional planting and grassed areas.
Plans are afoot for minor additions and upgrades to the Viewing Deck at Geeribach Lane, Yaroomba. Council has listened to feedback from nearby residents to make this space an enjoyable and even more user-friendly spot from which to enjoy this spectacular beach.
Only four rounds to go for Sunshine Coast Lightning, currently sitting second on the Suncorp Super Netball ladder. Three more home games are scheduled for 17 and 24 July and 7 August at USC Stadium (subject to COVID changes) so please get behind them and show them your support – how good would it be to see them vying for championship status once again!
See you 'round Div 8!
---
June 17th, 2021
Keeping our parks beautiful and our beaches and local shops accessible is important for our community, which is why I've committed funding to renew the pathway in front of the shops on Lorraine Avenue, Marcoola. This upgrade will improve safety and match the finish on the pavement to the newer footpath along Marcoola Esplanade. Starting June 21, works will take place in two-stages to ensure access and connectivity to surrounding businesses.
We should also soon see a new shade sail constructed over the playground in Birrahl Park, Yaroomba to create a sun-safe play environment for our littlies. Plans are afoot to build an additional shelter in the park to house an electric barbeque and more seating for locals and visitors to enjoy.
I can also report that construction works for a new viewing deck at Beach Access 94 in Mount Coolum commenced on Monday June 14.
I've previously highlighted public transport as an important part of our community. Now is your opportunity to help shape the transport options to benefit you and your family in the future. To wrap up, I urge you to have your say on the Mass Transit Project before consultation closes on June 22, 2021.
We have some huge sporting events coming up – June 25-27 will see the Women's State of Origin, the Aussie Stingers Water Polo team are hosting a farewell match at St Andrews before they go to Tokyo and of course Sunshine Coast Lightning are striking back, sitting top of the ladder. Make sure you show your team colours and support, for event information go to events.sunshinecoast.qld.gov.au.
See you 'round Div 8!
---
May 20th, 2021
Earlier this year I met with members from Friends of Yaroomba to discuss updates to Birrahl Park at Yaroomba. This is a much-loved meeting place, great for family gatherings, playdates with children, and with a peaceful access to our beautiful beach. That said, it does need a bit more love.
Thanks to our dedicated community and council officers, we have already replaced bollards in the carpark with rubber wheel stops, cleaned up and mulched around the bases of several pandanus trees. Our next steps are to install a much-needed shade sail over the play equipment to provide additional sun protection. I've also proposed to allocate funding for the installation of an additional shelter and a refreshed barbeque facility for the park.
Across town in Mount Coolum, two park shelters in Waalum Park are due for replacement. Council's skilled Landscape Design staff have consulted with enthusiastic representatives from the Seaside Shores Community Association to establish the design elements of these replacement shelters. It will be great to see some of the old timber repurposed in the new structures. This project's design phase is set to be finalised by the end of June and I'll be sure to keep you up to date as the project progresses.
In both locations, I look forward to seeing residents and visitors enjoying these beautiful community meeting spaces.
In other council news… I invite you all to provide feedback on council's Mass Transit consultation. Your thoughts and opinions will help us decide on the best public transport options for our region.
We know we need sustainable and efficient options to move us quickly as our population grows, and we need to ensure our local lifestyle and environment is protected as well. Please visit council's website to have your say on public transport options before June 22.
Next up, I encourage residents to click over to register for The Lift Project Sunshine Coast, a free, 10-week online wellbeing program. In partnership with renowned lifestyle medicine expert Dr Darren Morton, this evidence-based draws on the latest research from Neuroscience, Lifestyle Medicine and Positive Psychology.
Personally, being in the water is what lifts my mood and keeps me feeling balanced. This important program provides ideas and tips on how to boost physical and mental wellbeing, and I recommend signing up for this fourth, and final course. It's free and starts May 31.
---
April 25th, 2021
I was so very proud to open the new North Shore Boardriders Clubhouse recently with a gazillion old crew local surfers at Cotton Tree. Surrounded by lifetime friends we celebrated the future of surfing on the Sunshine Coast.
And there will be plenty of sand and surf action over the next couple of weeks with the start of The Aussies on April 16. The majority of events are at Mooloolaba, Alexandra Headland and Maroochydore, but possibly some board riding action will be held at Coolum. You are welcome to spectate to cheer on more than 1,000 local life savers compete or watch the live stream. Most importantly please make the 4,000+ visiting life savers and their families feel welcome. Surf lifesaving is a sport for purpose – surf lifesavers train and compete to always be 'rescue ready' and I am so excited that we can host this major event here on the coast.
Other major events that are returning this year, include the Queensland Oztag Championships Junior State Cup at the Sunshine Coast Stadium, April 16-18. From Apr 30 – May 3, the Queensland Churches Soccer Association State Titles will be held across Sunshine Coast Stadium, North Shore Multisports Complex, Mudjimba and Park Lakes, Bli Bli. Next month the Volkswagen Scramble Championship Final is being held at Twin Waters Golf Club.
Late last month I opened the Sunshine Coast Innovations Day and was blown away by this showcase of seventeen innovative businesses with a new product, service or digital solution that would enhance operational performance/improvements for larger businesses, institutions and corporations. Their pitch videos are on Council's You Tube, so jump online and check them out.
Have you seen the latest on our Australian first Automated Waste Collection System commissioning underway in the new Maroochydore City Centre? ENVAC technical experts are now inspecting the system, and we expect it to be operational mid-year. The Sunshine Coast is leading the nation with this sustainable and innovative technology by constructing Australia's first, high-tech, underground automated waste collection system for a CBD.
See you 'round Div 8!
---
March 18th, 2021
Have you been to Power Memorial Park at Mudjimba Esplanade lately? It's one of my favourite spots with modern amenities, playground, barbecues and sheltered picnic areas. I don't think it could get any better. Are there other recreation areas that need attention? Council is asking for your feedback on parks across the region, via the Draft Recreation Parks Plan. Please tell us what you think. Fill out our quick and easy survey by April 6 – or talk to a council officer about the plan at Maroochydore library on Tuesday March 23 from 9am to 1pm. Visit haveyoursay.sunshinecoast.qld.gov.au for details.
I'm expecting some amazing creations will come out at this year's SCAP. Entries for the prestigious Sunshine Coast Art Prize are now open. This dynamic visual arts award reflects outstanding contemporary 2D arts in Australia and has a prize pool of more than $30,000 including a major cash prize of $25,000. Entries close May 10. And the best part is that our community gets to keep the entries for future displays. Visit gallery.sunshinecoast.qld.gov.au for information.
Do you have a budding actor in your household? Council is offering a chance for them to win great prizes by entering the 2021 Sunshine Coast Get Ready Schools Competition! Create a 30-second video highlighting the importance of having a "WHAT-IF-PLAN" so everyone knows what to do when disaster strikes. Visit haveyoursay.sunshinecoast.qld.gov.au to enter by April 30.
Next month the Australian Surf Life Saving Championships, better known, as 'The Aussies' will take place over nine days from April 16-24. It will bring together surf life saving competitors from across the country representing their club for the chance to be deemed Australia's best. It's more than just a major sporting event, the skills developed in competition directly build and develop competency for a higher purpose – to save lives. Every entrant is a qualified and proficient surf lifesaver and training for surf sport competition ensures individuals are equipped to perform rescues. The Aussies ocean swim is open to both surf life saving club members and non-members. The 2km ocean swim race embodies the essence of fun and participation. To register visit:https://sls.com.au/aussieoceanswim/
---
February 18th, 2021
The year is off and running, just like the 4000 plus athletes in training for next month's Mooloolaba Triathlon, which is so good for our tourism operators! And my local groups are just as energised and ready to meet the challenges of 2021. Mudjimba Residents Association, Marcoola Community Group, Twin Waters Residents Association and North Shore Traders have all had their first meetings for the year and are keeping me busy actioning various ideas and items from these community discussions.
Talking ideas….. If you've got a great creative business idea, there's an eight-week program of workshops, mentoring and connections with creative industry leaders coming up. The Refinery 2021, an initiative of council with SunCentral Maroochydore and Sunshine Coast Creative Alliance, supports independent artists, early-stage entrepreneurs, and creative industry practitioners with an idea ready to go and will culminate in a public showcase to launch participants' businesses. Applications for this unique creative incubator, designed to refine, test and launch creative ideas into impactful sustainable businesses close midnight March 1. For details – https://www.therefinerysunshinecoast.com/ or follow @therefinery.sc
Not a new idea, but a new service for our region – could you use a FOGO collection? I'm interested in your views on introducing a third bin for collection of Food Organics and Garden Organics (FOGO). What if you could put all your food scraps in the green bin with your garden waste? Even foods you wouldn't put in a home compost bin can be put in your FOGO bin like bones, out of date meat, lemon peel, onions, moldy bread, cheese and even dog poo. Make sure you fill out the online survey – haveyoursay.sunshinecoast.qld.gov.au before 5pm, March 2.
I'm a big fan of being active and getting out with the family, and what better way to do that than National Ride2School Day on Friday March 19. We expect around 350 children in our region to ride to school for the first time and hopefully start a life-long pattern of active travel. Council is offering great prizes including 4 bike shop vouchers valued at $500, so register your child via council's website before 5pm, March 19 to enter.
Don't become COVID complacent, see you 'round Div 8!
---
January 28th, 2021
Celebrating the New Year with my family and friends was an absolute blessing, and I wish the community I am honoured to represent, a happy and healthy 2021.
The "Aussies" is 100 per cent ON for April 2021. Surf Life Saving Australia has opened entries to what is usually the biggest surf life saving carnival to take place in Australia. Maroochy, Alex and Mooloolaba SLS clubs are hosting this massive event with COVID safe event plans to ensure entrants and our community stay safe. After such a brutal year, our hospitality and tourism industries are ready for the boost in visitors that this event will bring. Leading up to the Aussies, other major events will roll out through March including the Mooloolaba Triathlon (12-14 Mar) and the Mooloolaba Mile Ocean Swim (21 Mar) – it's not too late to register!
The Sunshine Coast Australia Day Awards were announced last week, and it is exciting to see local writer Aleesah Darlison win the Creative Award. Aleesah has published 50 books in 10 years and formed a local network of children's authors and illustrators (SCBWI) enabling local artists to share ideas, knowledge, and opportunities to lift the status and capacity of Sunshine Coast creatives. Due to her vast industry knowledge and giving nature, Aleesah runs child and adult writing workshops, and set up Sunny Kids Writing Workshops where she's taught hundreds of young local writers. Aleesah has really nurtured the Sunshine Coast literary community in such an invaluable way.
Our eight annual Clean-up for the Hatchlings will happen in multiple locations including Marcoola and North Shore on Saturday January 30 between 6-11am. Registrations are essential. Sign up today at www.sunshinecoast.qld.gov.au/events