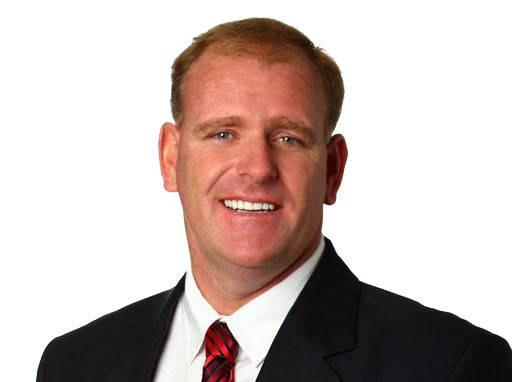 December 15th, 2021
A Sunday FUN RIDE on December 19 is a key event on the new Cycle Sunshine Coast festival program. With varied distances, the Fun Ride includes a long 27km and a short 17km ride option, the contingent will depart the University of the Sunshine Coast (USC) heading through Mountain Creek and onto Buddina before taking in the scenic views along the esplanade at Kawana and then heading back to USC. The fun ride is almost entirely on bike paths around the Sunshine Coast and is perfect for anyone with a bike – you don't even need the Lycra.
Sunshine Coast Council will host New Year's Eve 2021 fireworks displays at Coolum, Caloundra and Mooloolaba this year. The displays will be held at 8.30pm at all locations, with an additional midnight display at Mooloolaba. Locals and visitors can throw down a rug and enjoy a picnic at beaches and parks or enjoy the hospitality of local cafes and restaurants at all three locations.
You can find more event information for Cycle Sunshine Coast, NYE and other Christmas events at www.events.sunshinecoast.qld.gov.au
Good to know if you are heading on down to Mooloolaba to catch up with friends or visitors, a new $5 daily parking rate is now available at the undercover ParknGo Mooloolaba Central car park on the corner of First Avenue and Smith Street.
An upgrade of Zgrajewski Road, Yandina is underway and will see two kilometres of gravel road sealed to suppress dust and make it safer and more pleasant for road users. For the safety of council's workers and our community the full length of Zgrajewski Road, between McCords Road and Arcoona Road, will be closed to through traffic for approximately four months, beginning January 10, 2022. An alternative detour route will be via Yandina Coolum Road for through traffic and residents who are not located within the project site. Please allow extra time when planning your journey.
I wish you all a very safe and happy Christmas and New Year. I hope, like me, you will enjoy family time and are able to connect with those you haven't been able to see for a while from interstate.
---
November 17th, 2021
Grant wins
Congratulations to the latest round of successful Major Grants applicants, who will share in more than $604,000 in council funding for 84 local projects. Division 8 community projects receiving a helping hand include Mudjimba Surf Club to purchase a new inflatable rescue boat hull and motor; Mudjimba Longboard Club to purchase a new trailer for club safety and event equipment; North Shore Football Club for light maintenance; and Sunshine Coast Table Tennis Club which will purchase new tables and nets. Oriana Arts received funding to help the choir present two special performances next year, so watch out for those.
Have your say and win a $500 voucher!
Division 8 groups who operate a community venue are encouraged to complete a survey that examines the Sunshine Coast's community venues. Council wants to hear from all community and religious organisations, sporting clubs, schools and other groups who may operate a community venue to have their say before Friday, December 3. This check-in includes all hireable spaces for community use and looks at understanding the region's community venues better, their capacity and accessibility, plus opportunities so we can help support them in becoming the best well-used and activated spaces. Visit https://haveyoursay.sunshinecoast.qld.gov.au/community-venues-check
Div 8 capital works
Residents have been loving the new footpath along Mudjimba Esplanade and Kawanna Street in Mudjimba. Meanwhile, our sustainable travellers appreciate a number of bus stop shelter upgrades – Jarnahill Drive, David Low Way and Suncoast Beach Drive in Mt Coolum. These are just a few minor projects to help improve our way of life in Division 8.
Tourism awards
The Queensland Tourism Awards were held on Friday, November 12 at the Brisbane Convention Centre and I'm so proud of our operators who have received awards this year. Congratulations to the Bli Bli House River Retreat, The Ginger Factory and Australia Zoo.
---
September 16th, 2021
It has been great to receive compliments about the newly completed viewing platform at the beach access end of East Tanah Street. Check it out and let me know what you think.
The North Shore Community Centre team were extremely proud to celebrate their 10th anniversary of the community centre last weekend. I'd like to give a HUGE shout out to many locals who've contributed to keeping the centre accessible and enjoyable for the community over the last ten years.
Nineteen Sunshine Coast environmental community groups can continue to focus on their core work of caring for our precious wildlife and stunning natural environment, thanks to a three-year grant from council's environment levy partnership funding program. I'm pleased to advise that Coolum District Coast Care Group Inc is one of those groups, receiving $111,000 over the next three years for coastal environmental protection and restoration projects. These include dune and bushland weed control and habitat restoration; biodiversity enhancement such as nest box installation and monitoring; marine turtle monitoring; data collection and rescue; marine debris surveys and analysis; and more. Volunteer, donate or become a member at coolumcoastcare.org.au
Sunshine Coast Bunyas Knockout will be a new annual first nations rugby league carnival, for the Sunshine Coast. Hosted by Sunshine Coast Bunyas Inc, the inaugural event runs from October 15-17 at the Nambour Rugby League Club.
If you are missing festival vibes, make sure you grab a weekend or day ticket to the Caloundra Music Festival, October long weekend. Great Aussie headline acts and the program is FULL of our local muso's, like Dear Doonan, Bearfoot, Flaskas, In2natioN and Sari Abbott, who have been missing the spotlight for the last two years.
Other events coming up: Football Queensland Community Cup at Maroochydore Football Club, Kunda Park, Sept 18-22. The State Age Netball Championships 2021 will be on at Maroochydore Multi Sports Complex from Sep 25-28. From Sep 29-Oct 2 the National Youth Championships (Touch Football) 2021 will play out at Sunshine Coast Stadium. And the Surfing Queensland 2021 Series: Australian Open Surfing: Sunshine Coast Pro's first preference break is Coolum! Fingers crossed for some great waves the weekend of Oct 2-3.
---
August 18th, 2021
There are plenty of groups making our community creative, connected and cohesive and I encourage each and every group to consider what they could do with some dollars before Council's Major Grants applications close on August 30. There are several categories in our Major Grants program, which supports not-for-profit organisations to deliver one-off projects, events and activities with broad community benefit. Funding up to $15,000 is available for those projects or up to $30,000 for infrastructure projects. A great example – earlier this year Mount Coolum Golf Club received funding for some kitchen renos. I was also pleased to support a recent funding request by the Maroochy North Shore Lions to buy equipment to assist with their fundraising efforts.
Our businesses are doing it tough and now, more than ever, we need to shop local. Is there something you can buy now and experience later? Perhaps you've experienced amazing customer service, or know a business providing exceptional services? Maybe you've been impressed by innovative approaches or creative talent? Whatever makes a business stand out to you, nominate them for a Sunshine Coast Business Award, 'cause let's face it, they need all the inspiration we can give them to bounce back.
Following a request from a resident to improve the pathway network leading from Yaroomba to Coolum State School, I have allocated funding to construct a pathway along Boneham Avenue, Yaroomba. While construction works are likely to be a little over 12 months away, I am still pleased to be able to fulfil this request and improve our kids' safety on their way to and from school. I will be looking at funding another pathway from Boneham Avenue along Bimini Drive in a future financial year.
IRONMAN 70.3 Sunshine Coast will see participants riding the Sunshine Motorway from Mooloolaba to the Coolum roundabout and back on the bike leg. So check the event website for changed traffic conditions, and head down to Mooloolaba for all the action.
You can contact my office or visit council's website for further information about any of these programs and events.
---
July 15th, 2021
The Sunshine Coast Council budget was adopted shortly after my last column, and overall, the $816 million budget included a diverse and valuable mix of projects to create a safer, secure future across the region, and I'm excited by so many projects coming for my Division 8 community.
Some of the highlights for Division 8 include upgrading the bridge and boardwalk in the Yaroomba Bushland Park, renewing the amenities block at Mudjimba Beach Holiday Park, and a $500,000 spend on important recreation park and landscape amenity updates across Division 8, benefiting all who reside here and those who come to enjoy our beautiful beaches, playgrounds, and picnic areas.
The new shade sail at Birrahl Park has been installed in time for the weather as it starts to warm up on the other side of winter. The tandem shade system provides great coverage over the playground during the warmer parts of the day. The project also added some additional trees that, in time, will provide natural shade to the playground equipment. Later this financial year works will commence to add an additional shelter and improve the barbeque facilities.
Two park shelters located in Walum Park, Mount Coolum are due for replacement in the 2021/22 financial year, and council has sought community feedback regarding two smaller shelters positioned in similar locations to the existing barbecue shelters. All good timber from the existing structures will be salvaged and reused in the proposed new structures, where possible. The existing bins and one of the drinking fountains will be moved onto new concrete slabs located in convenient locations in the park. Proposed works will include additional planting and grassed areas.
Plans are afoot for minor additions and upgrades to the Viewing Deck at Geeribach Lane, Yaroomba. Council has listened to feedback from nearby residents to make this space an enjoyable and even more user-friendly spot from which to enjoy this spectacular beach.
Only four rounds to go for Sunshine Coast Lightning, currently sitting second on the Suncorp Super Netball ladder. Three more home games are scheduled for 17 and 24 July and 7 August at USC Stadium (subject to COVID changes) so please get behind them and show them your support – how good would it be to see them vying for championship status once again!
See you 'round Div 8!
---
June 17th, 2021
Keeping our parks beautiful and our beaches and local shops accessible is important for our community, which is why I've committed funding to renew the pathway in front of the shops on Lorraine Avenue, Marcoola. This upgrade will improve safety and match the finish on the pavement to the newer footpath along Marcoola Esplanade. Starting June 21, works will take place in two-stages to ensure access and connectivity to surrounding businesses.
We should also soon see a new shade sail constructed over the playground in Birrahl Park, Yaroomba to create a sun-safe play environment for our littlies. Plans are afoot to build an additional shelter in the park to house an electric barbeque and more seating for locals and visitors to enjoy.
I can also report that construction works for a new viewing deck at Beach Access 94 in Mount Coolum commenced on Monday June 14.
I've previously highlighted public transport as an important part of our community. Now is your opportunity to help shape the transport options to benefit you and your family in the future. To wrap up, I urge you to have your say on the Mass Transit Project before consultation closes on June 22, 2021.
We have some huge sporting events coming up – June 25-27 will see the Women's State of Origin, the Aussie Stingers Water Polo team are hosting a farewell match at St Andrews before they go to Tokyo and of course Sunshine Coast Lightning are striking back, sitting top of the ladder. Make sure you show your team colours and support, for event information go to events.sunshinecoast.qld.gov.au.
See you 'round Div 8!
---
May 20th, 2021
Earlier this year I met with members from Friends of Yaroomba to discuss updates to Birrahl Park at Yaroomba. This is a much-loved meeting place, great for family gatherings, playdates with children, and with a peaceful access to our beautiful beach. That said, it does need a bit more love.
Thanks to our dedicated community and council officers, we have already replaced bollards in the carpark with rubber wheel stops, cleaned up and mulched around the bases of several pandanus trees. Our next steps are to install a much-needed shade sail over the play equipment to provide additional sun protection. I've also proposed to allocate funding for the installation of an additional shelter and a refreshed barbeque facility for the park.
Across town in Mount Coolum, two park shelters in Waalum Park are due for replacement. Council's skilled Landscape Design staff have consulted with enthusiastic representatives from the Seaside Shores Community Association to establish the design elements of these replacement shelters. It will be great to see some of the old timber repurposed in the new structures. This project's design phase is set to be finalised by the end of June and I'll be sure to keep you up to date as the project progresses.
In both locations, I look forward to seeing residents and visitors enjoying these beautiful community meeting spaces.
In other council news… I invite you all to provide feedback on council's Mass Transit consultation. Your thoughts and opinions will help us decide on the best public transport options for our region.
We know we need sustainable and efficient options to move us quickly as our population grows, and we need to ensure our local lifestyle and environment is protected as well. Please visit council's website to have your say on public transport options before June 22.
Next up, I encourage residents to click over to register for The Lift Project Sunshine Coast, a free, 10-week online wellbeing program. In partnership with renowned lifestyle medicine expert Dr Darren Morton, this evidence-based draws on the latest research from Neuroscience, Lifestyle Medicine and Positive Psychology.
Personally, being in the water is what lifts my mood and keeps me feeling balanced. This important program provides ideas and tips on how to boost physical and mental wellbeing, and I recommend signing up for this fourth, and final course. It's free and starts May 31.
---
April 25th, 2021
I was so very proud to open the new North Shore Boardriders Clubhouse recently with a gazillion old crew local surfers at Cotton Tree. Surrounded by lifetime friends we celebrated the future of surfing on the Sunshine Coast.
And there will be plenty of sand and surf action over the next couple of weeks with the start of The Aussies on April 16. The majority of events are at Mooloolaba, Alexandra Headland and Maroochydore, but possibly some board riding action will be held at Coolum. You are welcome to spectate to cheer on more than 1,000 local life savers compete or watch the live stream. Most importantly please make the 4,000+ visiting life savers and their families feel welcome. Surf lifesaving is a sport for purpose – surf lifesavers train and compete to always be 'rescue ready' and I am so excited that we can host this major event here on the coast.
Other major events that are returning this year, include the Queensland Oztag Championships Junior State Cup at the Sunshine Coast Stadium, April 16-18. From Apr 30 – May 3, the Queensland Churches Soccer Association State Titles will be held across Sunshine Coast Stadium, North Shore Multisports Complex, Mudjimba and Park Lakes, Bli Bli. Next month the Volkswagen Scramble Championship Final is being held at Twin Waters Golf Club.
Late last month I opened the Sunshine Coast Innovations Day and was blown away by this showcase of seventeen innovative businesses with a new product, service or digital solution that would enhance operational performance/improvements for larger businesses, institutions and corporations. Their pitch videos are on Council's You Tube, so jump online and check them out.
Have you seen the latest on our Australian first Automated Waste Collection System commissioning underway in the new Maroochydore City Centre? ENVAC technical experts are now inspecting the system, and we expect it to be operational mid-year. The Sunshine Coast is leading the nation with this sustainable and innovative technology by constructing Australia's first, high-tech, underground automated waste collection system for a CBD.
See you 'round Div 8!
---
March 18th, 2021
Have you been to Power Memorial Park at Mudjimba Esplanade lately? It's one of my favourite spots with modern amenities, playground, barbecues and sheltered picnic areas. I don't think it could get any better. Are there other recreation areas that need attention? Council is asking for your feedback on parks across the region, via the Draft Recreation Parks Plan. Please tell us what you think. Fill out our quick and easy survey by April 6 – or talk to a council officer about the plan at Maroochydore library on Tuesday March 23 from 9am to 1pm. Visit haveyoursay.sunshinecoast.qld.gov.au for details.
I'm expecting some amazing creations will come out at this year's SCAP. Entries for the prestigious Sunshine Coast Art Prize are now open. This dynamic visual arts award reflects outstanding contemporary 2D arts in Australia and has a prize pool of more than $30,000 including a major cash prize of $25,000. Entries close May 10. And the best part is that our community gets to keep the entries for future displays. Visit gallery.sunshinecoast.qld.gov.au for information.
Do you have a budding actor in your household? Council is offering a chance for them to win great prizes by entering the 2021 Sunshine Coast Get Ready Schools Competition! Create a 30-second video highlighting the importance of having a "WHAT-IF-PLAN" so everyone knows what to do when disaster strikes. Visit haveyoursay.sunshinecoast.qld.gov.au to enter by April 30.
Next month the Australian Surf Life Saving Championships, better known, as 'The Aussies' will take place over nine days from April 16-24. It will bring together surf life saving competitors from across the country representing their club for the chance to be deemed Australia's best. It's more than just a major sporting event, the skills developed in competition directly build and develop competency for a higher purpose – to save lives. Every entrant is a qualified and proficient surf lifesaver and training for surf sport competition ensures individuals are equipped to perform rescues. The Aussies ocean swim is open to both surf life saving club members and non-members. The 2km ocean swim race embodies the essence of fun and participation. To register visit:https://sls.com.au/aussieoceanswim/
---
February 18th, 2021
The year is off and running, just like the 4000 plus athletes in training for next month's Mooloolaba Triathlon, which is so good for our tourism operators! And my local groups are just as energised and ready to meet the challenges of 2021. Mudjimba Residents Association, Marcoola Community Group, Twin Waters Residents Association and North Shore Traders have all had their first meetings for the year and are keeping me busy actioning various ideas and items from these community discussions.
Talking ideas….. If you've got a great creative business idea, there's an eight-week program of workshops, mentoring and connections with creative industry leaders coming up. The Refinery 2021, an initiative of council with SunCentral Maroochydore and Sunshine Coast Creative Alliance, supports independent artists, early-stage entrepreneurs, and creative industry practitioners with an idea ready to go and will culminate in a public showcase to launch participants' businesses. Applications for this unique creative incubator, designed to refine, test and launch creative ideas into impactful sustainable businesses close midnight March 1. For details – https://www.therefinerysunshinecoast.com/ or follow @therefinery.sc
Not a new idea, but a new service for our region – could you use a FOGO collection? I'm interested in your views on introducing a third bin for collection of Food Organics and Garden Organics (FOGO). What if you could put all your food scraps in the green bin with your garden waste? Even foods you wouldn't put in a home compost bin can be put in your FOGO bin like bones, out of date meat, lemon peel, onions, moldy bread, cheese and even dog poo. Make sure you fill out the online survey – haveyoursay.sunshinecoast.qld.gov.au before 5pm, March 2.
I'm a big fan of being active and getting out with the family, and what better way to do that than National Ride2School Day on Friday March 19. We expect around 350 children in our region to ride to school for the first time and hopefully start a life-long pattern of active travel. Council is offering great prizes including 4 bike shop vouchers valued at $500, so register your child via council's website before 5pm, March 19 to enter.
Don't become COVID complacent, see you 'round Div 8!
---
January 28th, 2021
Celebrating the New Year with my family and friends was an absolute blessing, and I wish the community I am honoured to represent, a happy and healthy 2021.
The "Aussies" is 100 per cent ON for April 2021. Surf Life Saving Australia has opened entries to what is usually the biggest surf life saving carnival to take place in Australia. Maroochy, Alex and Mooloolaba SLS clubs are hosting this massive event with COVID safe event plans to ensure entrants and our community stay safe. After such a brutal year, our hospitality and tourism industries are ready for the boost in visitors that this event will bring. Leading up to the Aussies, other major events will roll out through March including the Mooloolaba Triathlon (12-14 Mar) and the Mooloolaba Mile Ocean Swim (21 Mar) – it's not too late to register!
The Sunshine Coast Australia Day Awards were announced last week, and it is exciting to see local writer Aleesah Darlison win the Creative Award. Aleesah has published 50 books in 10 years and formed a local network of children's authors and illustrators (SCBWI) enabling local artists to share ideas, knowledge, and opportunities to lift the status and capacity of Sunshine Coast creatives. Due to her vast industry knowledge and giving nature, Aleesah runs child and adult writing workshops, and set up Sunny Kids Writing Workshops where she's taught hundreds of young local writers. Aleesah has really nurtured the Sunshine Coast literary community in such an invaluable way.
Our eight annual Clean-up for the Hatchlings will happen in multiple locations including Marcoola and North Shore on Saturday January 30 between 6-11am. Registrations are essential. Sign up today at www.sunshinecoast.qld.gov.au/events